Category: videos

on march 25, 2003, derek webb officially flipped the switch on his solo career with the release of his debut album, she must and shall go free. the album was a call to action and critique of the modern church which signaled a solo journey that would be characterized by controversy and an unpredictable evolution.

last night was a night where americans should've been proud. in re-electing barack obama, we made another huge step forward, signaling progress is happening and will continue to happen. it was a great night and i'm thankful to have another 4 years of a president obama-led white house.


with that said, there's quite a few lingering questions.


well friends, it all comes to an end tomorrow.


some time tomorrow night (though it could easily spill into the wee hours of the next morning based on how close this race is), we'll know if barack obama will get another 4 years or if a guy named mitt will become the new leader of the free world.


since departing mars hill church in grand rapids and relocating to los angeles, we've heard very little from rob bell. that changed yesterday afternoon when bell, with no fanfare or forewarning, tweeted a link to a new video.


this isn't the first time i've blogged about conversations on real time with bill maher. in spite of having regular (weekly, probably) disagreements with some of maher's positions, it's one of my favorite shows because of the blend of maher's humor and the show's candid conversations.

i stumbled across an incredible video featuring a response (transcript below) given by astrophysicist dr. neil degrasse tyson to the question, what is the most astounding fact about the universe?. someone took his reponse and added some particularly compelling video. you can watch it here: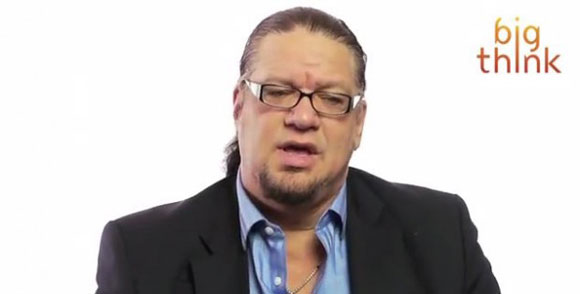 why am i blogging about penn jillette? moreover than that, why am i blogging about penn jillette again?