Category: family

i have a good friend who forbids his elementary-aged child from attending his parents' church. he's spent quite a few years working through what he feels like was a deceptive religious upbringing. now a church leader himself, he doesn't want his child to be exposed to beliefs in a church setting that he views not only as wrong, but as his experience has proven, hurtful.
simply put, he fears a process of deprogramming with his child.
though i absolutely understand his feelings, i've felt like he was a little too overbearing with his probhibition.
now, though, i'm moving toward his point-of-view.
today, little olive becomes a little bigger as she turns 4 years old. it's nearly impossible to avoid the clichés, but truly, i can't believe 4 years have gone by so quickly. i'm not one of those parents who get sad about their kids growing up (i embrace it), but it's still hard to believe another year has gone by. [...]

this might be a strange statement, but not only do i love my kids, but i like them. there's a difference. and fortunately, i like them. they're fun. they have a great sense of humor. they're creative.


and apparently, they're proud 99 percenters.


two years ago today, we welcomed to the byrd house our first little dude. max ryan byrd joined us on june 8, 2010 (the numerically nerdy 6/8/10) just after 1 p.m. at a whopping 9 lbs, 3 oz.

yesterday afternoon, in the relatively quiet capitol view neighborhood, two peoples' lives came to an end while another was left with life-threatening injuries.


just after mid-day, 19-year old charles murry, jr. entered a home on thayer street and before leaving, shot the 2 inhabitants. after fleeing the home, murry was shot by police and pronounced dead shortly thereafter.


as the events unfolded live on twitter (and in subsequent local news outlets' accounts), i found myself particularly engaged. first and foremost, this is just a few houses down from where we lived several years ago. this was our neighborhood. this was our street. this was our neighbors. secondly, it's not so much that i can't look away from a train wreck, but more that my ears always perk when there's violence and crime in neighborhoods near where i live. i'll get to why i'm so particularly interested in these incidents shortly.


our little lucy lu is becoming less and less little by the day. it's hard to believe, but today she turns 5. as cliché as it sounds, it really does seem like yesterday that we were driving to the hospital in paducah preparing to meet her for the first time.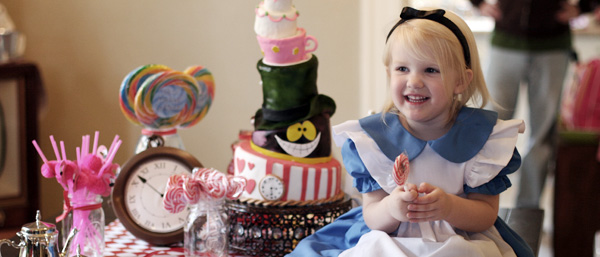 [the above photo was taken a couple days ago at her birthday party. yes, it was an alice in wonderland party and yes, olive was alice.

]


today, our little olive becomes a little bigger olive as she turns 3 years old. as much as one might tend to say, "i can't believe she's already 3″, i almost can't believe she's only 3. i really can't remember a time when olive wasn't here. avoiding all cliché, my life is deeply incomplete without hers.