Category: technology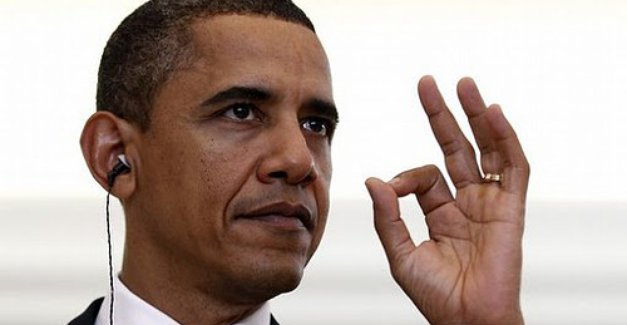 yesterday, barack obama's campaign released a 27-song spotify playlist that serves as the "official" playlist of the president's bid for re-election. you can see the track list here or you can actually access it via spotify by clicking here.

at this point, it certainly isn't breaking news that steve jobs passed away a couple days ago. the news came in torrents, particularly via social media. for a solid 24 hours, little else was talked about. even at the time of this writing, 2 of the top 10 trending topics on twitter are steve jobs-related.


the most interesting aspect of the deluge of tweets was how sincere the response was. there was a genuine expression of sadness and loss (myself included). when celebrities die, there is plenty of emotional response—particularly from musicians—because their art becomes woven into the very essence of our lives.


but steve jobs was a retired ceo.


of a tech company.


so why do people really care? undoubtedly, in 2011, at least a handful of CEOs of large, successful companies have passed away. but can we name them? no. and there's been a handful of recognizable celebrities die in 2011 but they haven't clogged social media streams like this. so why do we (particularly 20- and 30-somethings) care about steve jobs?

word on the street is that it's 2011.


2010 has been quite the year. life. death. and everything in between (we'll get to all the in between stuff shortly).
this is the kind of post that won't win me any friends. so, i ask that you keep an open mind and see this in a possible new light.


indeed, in many ways, this is a lose-lose situation. my progressive friends will criticize my defense of a group/cause that they view as hateful. my conservative friends will want me to take a firm stance on the issue of homosexuality. (and that's not even to mention my fellow apple fanboys after i criticize apple…)

and yes, this post does offer a criticism of apple, which—not surprising to anyone who knows me—is my been my favorite company for well over 10 years. i've been accused of being an apple lemming, but the reality is that they won me over a very long time ago for their extraordinary and inspiring products. where i lose my lemming status, though, is in the fact that i don't think they're perfect and feel compelled to offer criticism when appropriate.


in this case, i feel it's appropriate.
let's just go ahead and state the obvious (as a matter of full disclosure): i. love. apple. plain and simple, i'm a huge fan of the little tech company in cupertino. i'm firmly planted on the apple bandwagon and i don't plan on getting off any time soon. i don't like the moniker "fanboy", because it assumes an ignorant/blind following. [...]
more than once (to deal in understatement), i've been called an apple fanboy. there's a certain contingency of the unconvinced (the ignorant?) that assume if you like apple's products, you must be blindly being led like a brainless sheep. but, of course, there's another contingency. that is, naturally, the contingency of the convinced: the people who have seen, time and [...]
that's what the scriptures say, right? faith without politics is dead? like 2 peas in a pod. like peanut butter and jelly. like ren and stimpy. ok, so maybe the bible says something about works… but come on, my phrase is much catchier and scintillating, right? you know, despite its surface-layer inaccuracies, i actually want to dive into that concept [...]