Posts under Tag: barack obama

last night was a night where americans should've been proud. in re-electing barack obama, we made another huge step forward, signaling progress is happening and will continue to happen. it was a great night and i'm thankful to have another 4 years of a president obama-led white house.


with that said, there's quite a few lingering questions.


well friends, it all comes to an end tomorrow.


some time tomorrow night (though it could easily spill into the wee hours of the next morning based on how close this race is), we'll know if barack obama will get another 4 years or if a guy named mitt will become the new leader of the free world.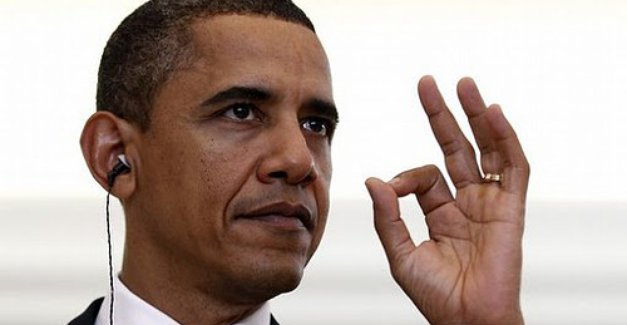 yesterday, barack obama's campaign released a 27-song spotify playlist that serves as the "official" playlist of the president's bid for re-election. you can see the track list here or you can actually access it via spotify by clicking here.

we've spent the better part of the last 12 months watching the dog and pony show that is known as the republican primary season. this entire process has been, to say the least, entertaining to behold. this is quite the crop of candidates. i mean that in the so-painful-to-watch-yet-so-awesome sense of the word.


i'll reserve much political commentary in this post. quite frankly, i have plenty of opinions of the republican field, but regardless of who wins the nominee, i'll be voting for barack obama. and i really think you should also.

every now and then, it's a good practice to point the finger at myself and my fellow christians. the truth is that we often believe we've monopolized, well, the truth. but to quote rob bell, truth is everywhere, under every nook and cranny. and i think he's onto something.


trivia time.


what's the most common phrase in the bible?


[insert annoying jeopardy music]


[sorry, there's no prize except the pride of winning…]


[well, we could probably arrange for an awkward side hug…]


[stringing this out way too long…]


people are often surprised to learn that "fear not" (or "do not fear" or some other iteration) is, in fact, the most common phrase in the bible. with nearly 400 uses, it appears far more than any other phrase throughout scripture.


the question, naturally, is why that is so common.


it's early 2011. so why wouldn't we be talking about the 2012 presidential election?


yes, it's that time again (although maybe it shouldn't be since, you know, it's early 2011…) to jump back into the frenetic bid for the presidency. quite frankly, i'm not sure why anyone would want to jump into said frenetic bid based on the beating that president obama has taken from teabaggers, right wingers in general and even fickle democrats over the course of his first term. but alas, we've got a broad range of possible presidential contenders including sarah palin, mike huckabee, a dude named mitt and even donald trump. no, you're not being punk'd by that list…


naturally, president obama will be seeking re-election and yesterday, he formally declared his candidacy.