Posts under Tag: family

i have a good friend who forbids his elementary-aged child from attending his parents' church. he's spent quite a few years working through what he feels like was a deceptive religious upbringing. now a church leader himself, he doesn't want his child to be exposed to beliefs in a church setting that he views not only as wrong, but as his experience has proven, hurtful.
simply put, he fears a process of deprogramming with his child.
though i absolutely understand his feelings, i've felt like he was a little too overbearing with his probhibition.
now, though, i'm moving toward his point-of-view.
today, little olive becomes a little bigger as she turns 4 years old. it's nearly impossible to avoid the clichés, but truly, i can't believe 4 years have gone by so quickly. i'm not one of those parents who get sad about their kids growing up (i embrace it), but it's still hard to believe another year has gone by. [...]

this might be a strange statement, but not only do i love my kids, but i like them. there's a difference. and fortunately, i like them. they're fun. they have a great sense of humor. they're creative.


and apparently, they're proud 99 percenters.


two years ago today, we welcomed to the byrd house our first little dude. max ryan byrd joined us on june 8, 2010 (the numerically nerdy 6/8/10) just after 1 p.m. at a whopping 9 lbs, 3 oz.


our little lucy lu is becoming less and less little by the day. it's hard to believe, but today she turns 5. as cliché as it sounds, it really does seem like yesterday that we were driving to the hospital in paducah preparing to meet her for the first time.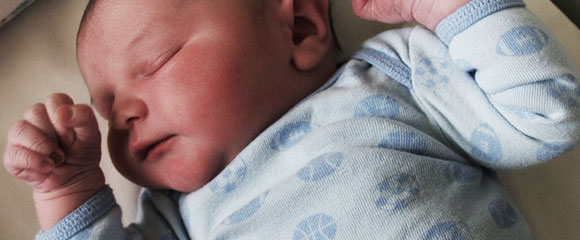 just a couple weeks ago, i wrote a birthday note to lucy as she turned 4. no doubt, i laid on the sappy pretty thick. for max's birthday, i wanted to take just a few minutes to tell him a couple things as he celebrates one year on planet earth. i can neither confirm nor deny the sappiness that may or may not flow forth in the remaining paragraphs.

it's so hard to completely avoid cliché with these types of post. the reality is that many of the clichés are entirely accurate. yes, time has flown by. yes, it truly does feel like just yesterday you were born. and yes, it also feels like you've been with us forever. just a year later, it's hard to imagine life without you, max.


as many of you know (and i've been meaning to blog about it for those who do not…), we moved into a new house a few weeks ago and we're loving it. we have double the space, a big backyard and the house is just beautiful.


one of the not-so-great things is that the girls have had a hard time adjusting to bedtime in their new bedroom upstairs. it's not really that they're scared, but actually, that they love their room (and playroom) so much that they just don't want to go to sleep every night. since being here, we've had a couple nights that we literally spent 2 hours from the time they got in bed until they were actually sleeping. it's been incredibly frustrating.