Posts under Tag: lucy

this might be a strange statement, but not only do i love my kids, but i like them. there's a difference. and fortunately, i like them. they're fun. they have a great sense of humor. they're creative.


and apparently, they're proud 99 percenters.



our little lucy lu is becoming less and less little by the day. it's hard to believe, but today she turns 5. as cliché as it sounds, it really does seem like yesterday that we were driving to the hospital in paducah preparing to meet her for the first time.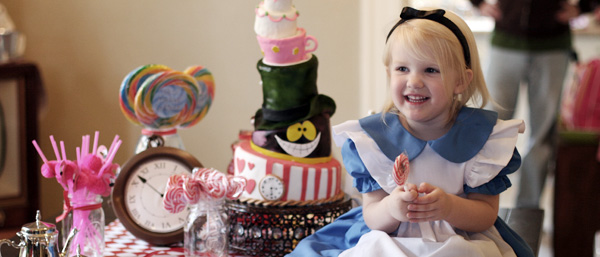 [the above photo was taken a couple days ago at her birthday party. yes, it was an alice in wonderland party and yes, olive was alice.

]


today, our little olive becomes a little bigger olive as she turns 3 years old. as much as one might tend to say, "i can't believe she's already 3″, i almost can't believe she's only 3. i really can't remember a time when olive wasn't here. avoiding all cliché, my life is deeply incomplete without hers.

for quite some time, i've been a relatively outspoken proponent of public education. quite frankly, i wish it was the only system of education we had (for many and varied reasons). my feelings have only grown stronger over the last month as lucy—our oldest child—has started pre-K.


one of the things i'm keenly aware of—relative to my advocacy of public schools—is that the public education system isn't healthy. for various reasons, i certainly think it's healthier than private or home school alternatives, but nevertheless, it's a long way from where it should and could be.
i've never had an addiction. well, at least the kind that necessitates an 'anonymous' group. you know, the kind where you get up and say, 'hi, my name is ryan and i bite the heads off of my little ponies or i'm an alcoholic or i like to lick concrete.' never been to one of those.


but it might be good to reveal, publicly, to readers of this blog one of my lifelong dark not-so-secrets.


i'm a crier.


i'm reminded regularly that blogging truly is a completely vulnerable, public diary. my thoughts—for better or for worse—flow forth in relatively unadulterated streams. sometimes it's brilliant…and far more often, it's pretty, well, not so brilliant.

recently i was thinking about the fact that whatever i write on the internet will be forever present. yes, forever. it will never. go. away.


my kids will read it.


and my grandkids will probably read it.


and, in the end, i'm ok with that. (i think?)

if you listened very closely a couple days ago, you could hear the collective gasp of the residents of little rock, the state of arkansas & the entire south. why?


because it snowed.