Posts under Tag: mutemath


i assume that if you don't love a good cover, then you must hate america. they're great. while there's a whole lot of bad covers, there's always a good list (my initial list before narrowing them down included 50+ songs) of great cover songs each year. from established superstars to up-and-comers trying to make a name for themselves online, here's my list of 2012′s best cover songs:


i recently began a new blog series called '10 spot' in which i'd be crafting lists of the top 10 songs from artists of my choosing. i kicked off the series a couple months back with my 10 spots for the black keys and kanye west and since then, i've followed up with outkast. now, i thought i'd give a shout out to this weekend's riverfest festivities.

another couple months have passed by, so it's time to once again bring you two in review. the past couple months have been pretty good in terms of new music. there's been a good mix of some highly anticipated albums (like noel gallagher's solo debut and coldplay) and some new discoveries (like lana del ray and gary clark, jr.). as always, i hope this is the springboard for you to discover the fullness of these artists' albums and catalogues.

another couple months have passed by, so it's time to once again bring you two in review. the past couple months have been a mixed music bag. there's been some stuff i've really love and looked forward to, but all in all, there hasn't been the long list of music that i couldn't fit in like past two in reviews. regardless, i think this is another great collection. hope you enjoy.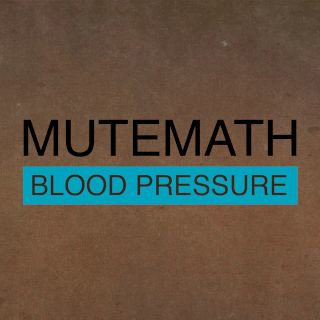 just a couple weeks ago, mutemath gave us our first taste of their upcoming album, odd soul with the lead single, odd soul and a groundbreaking interactive audio/visual remix board (seriously, you've gotta just go look at it to get it).


on the heels of that release comes the first "proper" single, blood pressure (available today on itunes)


much like the track odd soul, it gives a peak, presumably, into the sound of the album. not surprisingly given the title of the album—odd soul—i think we'll hear more groove-based, rhythmic sounds. in fact, even more than the first track, blood pressure is reminiscent of the black keys bluesy, crunchy, vintage-y type of sound. and, that sounds fits mutemath well. it's certainly a bit of a departure, but it's not a stretch for them.

well, mutemath has done it again. not only have they released the lead track from their upcoming album, odd soul, but they've released a video (of sorts) that has—in a matter of hours—generated a substantial internet buzz.


several years ago, their video for typical—which was filmed in reverse and as one, continuous shot—garnered widespread accolades and propelled mutemath into late night talk show gigs and internet viral status.


today's release of odd soul will do much the same. in this case, though, rather than simply releasing a video (which they have done), they've released an innovative youtube-reliant interactive audio/visual remix board.