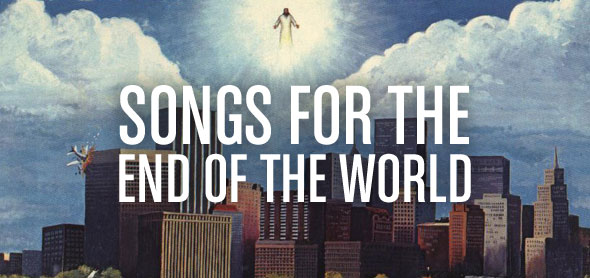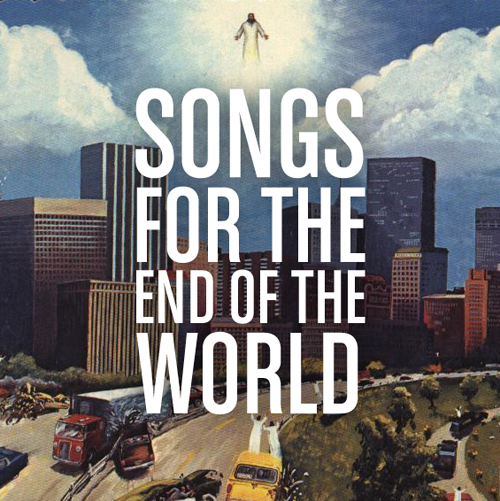 let's just cut to the chase, friends: jesus is coming to get ya.
well, some of ya.
but not all of ya.
as most of you know, thanks to our friends at family radio, we have ample prep time for jesus' return on may 21, 2011. that, of course, is tomorrow. it's coming pretty quickly.
and let's just keep it real: some of you know you've been a little more naughty than nice and come saturday at 6:01 pm (jesus is coming at 6 pm, apparently…but that's pacific time, i think…so 8 pm central), you're gonna be sitting here surrounded by little piles of clothes and shoes (because heaven is full of naked people).
so, what else are you gonna have to do except fire up itunes? (well, and maybe pick up the left behind clothes.)
yes friends, when you and your godless friends are sitting around clicking through your heathen music trying to find something to listen to, look no further than this little mix to tide you over until october 21 (that's when the world will actually end).
so, here's the lineup:
1. the man comes around / johnny cash
2. don't stop believin' / journey
3. doomsday / elvis perkins
4. the apocalypse song / st. vincent
5. it's the end of the world as we know it / REM
6. sons & daughters / the decemberists
7. 1999 / prince
8. preaching the end of the world / chris cornell
9. highway to hell / ac/dc
10. until the end of the world / u2
11. waiting for the end of the world / elvis costello
12. black hole sun / soundgarden
13. doomsday clock / smashing pumpkins
14. 4 chords of the apocalypse / julian casablancas
15. friday / rebecca black
see you sunday!
[download id="8″ format="1″]