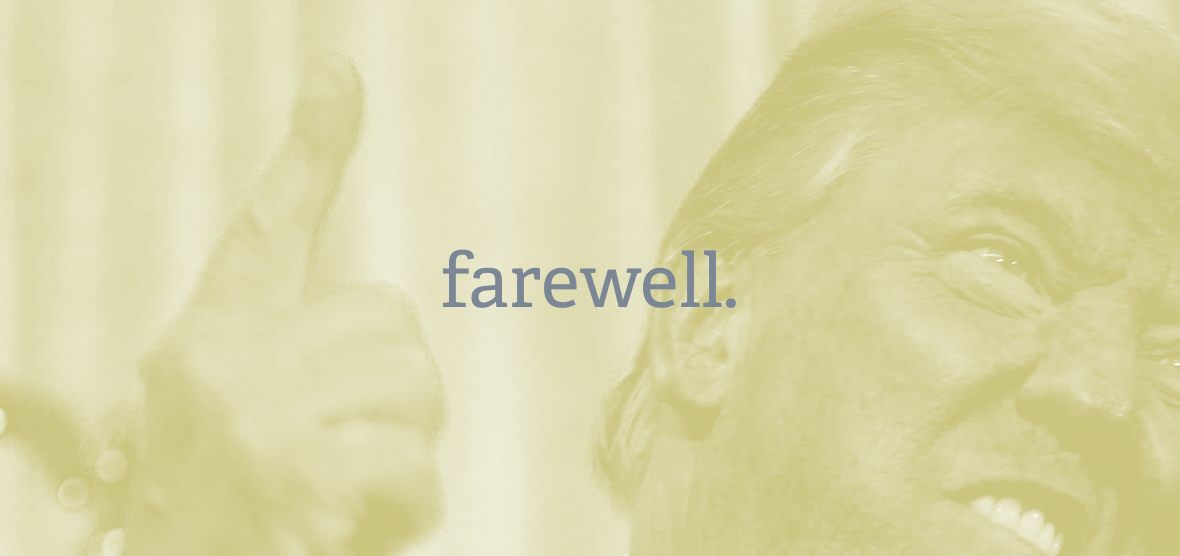 in february 2007, i watched senator barack obama announce that he was running for president of the united states. something felt very different about this politician and it instantly sparked a curiosity that i had never experienced before. that night and over the next few days, i immersed myself in learning about what he stood for and what policies were a part of his agenda. once i did that, it was very clear: i was all in on barack obama for president.
as my fervor for obama grew, i became increasingly interested in a more long-form and public outlet to discuss politics and some of the reasons why i felt so strongly about senator obama.
quick, helpful context note: i grew up in a very conservative christian culture and was almost wholly surrounded (even 9 years ago) by people who considered voting republican to be almost synonymous with being christian. so having an outlet to be very transparent and candid about why i was choosing to support a candidate like obama was very helpful. more on this in a bit…
so in may 2008, i started this little website and this blog.
now, blogging about obama was far from my only objective. in the very earliest days, i blogged about getting my tonsils removed (*cringe*), bands i love (*semi-cringe*), and some fledgling theological positions (*double cringe*). but posts about obama (and progressive politics, generally speaking) were a focus.
and then the bottom fell out. i experienced something i had never experienced. i lost friends. i lost speaking engagements. i was pushed out of networks. i lost ministry partners.
because i publicly supported obama.
to be clear, i'm not assuming that was the reason. that's specifically what i was told by multiple people. and not just people, but friends. lifelong friends. people who i considered mentors and heroes of the faith. people who i worked with in the church and had collaborated with on conferences and church events.
it was swift and it was harsh and — call me naive — i absolutely never saw it coming.
i had tried to be gracious and cautious with my words on my blog, but i learned that supporting obama — a muslim, abortion-loving, socialist, godless democrat — couldn't be saved by thoughtful, generous phrasing.
the good news, i'm glad to report, is that when you experience these kinds of things, you learn that the sun still comes up the next day. life moves on. you deal with the hurt and then you move forward.
and that's what i did for the last 8+ years.
since the start of this blog, i've written 805 posts, ranging from music to theology to politics. that initial harsh and hurtful blowback from my blog never slowed me down.
but.
i lost interest in blogging long ago. and when i say, long ago, i'm talking at least a couple years ago. don't get me wrong — i'm still full of hot takes and reflexive opinions. 😉 but this long-form format just doesn't appeal to me anymore.
but even more than that…
enter donald trump.
😒
i recently read an article that implored people to be especially alert and attentive with a person like trump as the president. and then, based on those observations, find public outlets to counter his lies and grandstanding by speaking the truth. artists create. writers write. bloggers blog. and…i like that advice. and i think it's critical. and i think it's necessary.
but…i'm done.
i just don't have it in me.
i'm an optimist. and i deeply believe that cynicism is a poisonous way to live. but man, i've fought so hard to not slip into despair as i've watched trump rise to power over the last couple years and as literally tens of millions of people became wholly unfazed by his divisiveness, racism, xenophobia and misogyny (not to mention his open mockery of a disabled person).
so, i'm shutting 'er down.
(also, the fact that i used the word 'er is probably a pretty good sign that i should quit…)
increasingly, i've found that twitter (and social media, in general) is enough of an outlet for me, so it feels long overdue to move on.
so what's next?
i'm not shutting down the site. rather, i'm transitioning the site. i'll be archiving all these posts, so they'll still be available (and frankly, there will likely be times every once in a blue moon that i might post a non-mixtape post), but i'm excited to move in a different direction.
the one thing i haven't gotten tired of posting is mixtapes. it's a lot of fun and people have responded very positively to them throughout the years (and they've generated a considerable number of downloads). and really, i've already sorta kinda made the transition anyway. over the past 12 months, i've only had 1 single non-mixtape post. so i'll continue those posts and the site will have a decidedly new format for these posts, putting them front and center. i'm excited about the transition and i hope you'll find it to be a lot of fun.
i'm hopeful that i'll have the new site ready in the next few weeks. so be on the lookout.
final notes and numbers
i thought i'd offer a few stats and parting shots as i end this chapter of my site.
total number of posts: 805
posts in 2008: 224 (may – december)
posts in 2016: 14 (january – december)
total number of mixtapes: 103
total number of two in review posts: 41 (the very first one was may/june 2010.)
all-time most-read post: dan haseltine, jars of clay bid farewell to the evangelical church
the moral of this story: you just never know. never ever could i have guessed how much of a nerve this post would hit. but by a million miles, this generated more traffic than any other post. since posting it, it's never not been the highest trafficked post on my site for any given month. ¯\_(ツ)_/¯
most controversial post:: probably the tweet heard 'round the world: a few words about segregation and educational options
i wish this wasn't true, but i lost some friends because of this post, despite my best efforts to engage (real life) conversations with them about it. i still deeply believe in what i wrote (in some ways, moreso now than i did then), but i think i learned some things about ways to talk about these issues.
most weirdly controversial-ish post: so i'm the dude who crashed little rock family's mommy blogger story
man, you talk about dudes getting their panties in a wad… there was a decent amount of blowback from men who blogged who thought there was some kind of conspiracy against them because they weren't included. it was a weird situation and made for some good laughs and few hearty eye rolls. 😉
funniest (and most) comments on a post: listen to the new track, 'exorcist' from kevin max
most downloaded mixtape: swamp bound: download my new orleans mix, 'I ❤ NOLA'
first post i was ever confronted about in real life: to the dave ramsey disciples: beware of moths and rust
the day that i posted this, i was emailed by someone i knew of, but had never met, inviting me to lunch the next day because "we had some mutual friends and shared some common interests". i showed up for lunch the next day and after casual greetings, this person pulled out a paper with a bulleted list of defenses of dave ramsey and told me that i should repent and take down the post. it was hands-down one of the weirdest, most awkward experiences of my life.
the end
alright, that's it.
i'm shutting this thing down.
thanks for reading and playing along. it's been a lot of fun and it's really been a positive outlet for nearly 9 years for me to explore ideas, grow, and build an online community that overflowed into real life.
see you in a few weeks with the newly-revamped site!