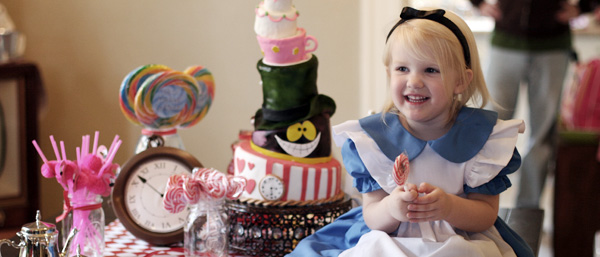 [the above photo was taken a couple days ago at her birthday party. yes, it was an alice in wonderland party and yes, olive was alice. :)]
today, our little olive becomes a little bigger olive as she turns 3 years old. as much as one might tend to say, "i can't believe she's already 3", i almost can't believe she's only 3. i really can't remember a time when olive wasn't here. avoiding all cliché, my life is deeply incomplete without hers.
it seems fitting that as i write this, i can hear olive upstairs—who was put to bed 10ish minutes ago—singing to lucy (whose bed is pushed up right next to hers) "i got my swagger back!". (yes, a jay-z/kanye song is one of her favorites…) regardless of age, she's one of the most hilarious and bubbly and heartwarming people who can instantly put a smile on your face. she has no worries in the world and she can immediately make you forget you have any either.
since her last birthday, many things in her world have changed. mainly, lucy's gone to school, making olive the big girl at home during the day. she's dutifully taken to that role and has not only has she enjoyed her time as big kid on the block but it's made her appreciate her big sister even more. one of olive's greatest traits is how much she loves being a sister to max and lucy. year number 3 has only strengthened that characteristic.
another year with olive has only deepened my love for her. she's a reflection of her beautiful mother and she brings into the focus the best aspects of her brother and sister. she reminds me to laugh when i don't feel like laughing and to cry tears of joy in those moments when nothing around me seems joyous. she melts my heart and repairs it all at once.
happy birthday, olive. i love you.