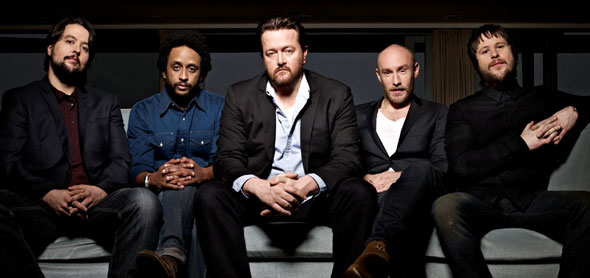 last month, we got word that this blogger's favorite band, elbow, would be releasing their highly anticipated 6th album, the take off and landing of everything, in early march. just yesterday, i finished up a post (that will go live tomorrow, most likely) of my most anticipated albums of the year and right at the top of that list is this album. like a kid waiting for christmas morning, i'm counting down the days.
on the heels of a series of what are three of my favorite albums (2005's leaders of the free world, 2008's seldom seen kid and 2011's build a rocket boys!), the stakes are high and i've been eagerly anticipating hearing even a single track from the album.
well folks, it's here. and i'm glad (and relieved) to report that it's good. really good. it doesn't stray too far away from their past work, but there's some new wrinkles, namely, the vocoder and vocal layering on guy's lead vocal. the track builds to cacophonous horns and eventually slows into the transition to lunette.
the take off and landing of everything lands (see what i did there…) on march 10. in the meantime, take a listen to fly boy blue/lunette.