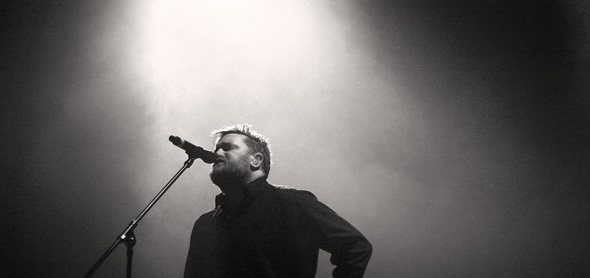 yesterday i celebrated 31 years on planet earth. just 2 days before said birthday, one of my favorite bands, elbow, played a show in atlanta. when you combine those 2 things, magic happens. the stars did, in fact, align and we (christen and i) were able to escape for a couple days to experience elbow live.
elbow—even on an album—is one of the most epic, transcendent bands i know and their live show took it to another level. it was a magical performance in which a band showed how masterful their sound truly is. my goal here isn't to offer a full review of the show, but needless to say, it ranks as one of the top 1 or 2 concerts i've ever been to.
for those interested in the intricacies of the show, i kept up with the setlist and it was as follows:
1. the birds
2. the bones of you
3. mirrorball
4. neat little rows
5. grounds for divorce
6. the loneliness of a tower crane driver
7. great expectations
8. the night will always win
9. puncture repair
10. the river
11. lippy kids
12. weather to fly
13. open arms
14. starlings
15. station approach
16. on a day like this
it was a great blend of (primarily) their last 3 albums. undoubtedly, like most bands with an extensive catalogue, there were some songs that i felt were missing (forget myself, some riot, leaders of the free world), but all in all, it was a great set.
ok, let's get to the photos. i really wanted to get great shots and i'm pleased, for the most part, with what we got. i shot quite a few with my iPhone (using hipstamatic) and both christen and i shot throughout with a dslr. check them out to get a little feel for the show.