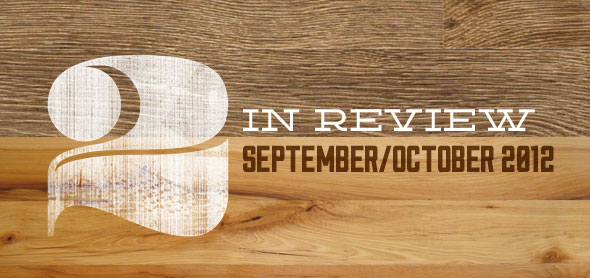 ladies and gentlemen, once again, it's time for another two in review.
if you've missed any past reviews, you can view the two in review archive.
over the last couple months, there's been a lot of really great music. narrowing down a long list of tracks was pretty difficult. there's a little bit of everything from new arcade fire to haim to justin timberlake to the latest from eminem. so, hopefully you can find something you like that leads to discovering more.
so without further ado, here's the lineup for the september/october edition of two in review:
1. sky ferreira: i blame myself [from night time, my time]
2. arcade fire: normal person [from reflektor]
3. janelle monae: primetime (ft. miguel) [from the electric lady ep]
4. hozier: take me to church [from take me to church]
5. arctic monkeys: why'd do you only call me when i'm high [from am]
6. eminem: rhyme or reason [from mmlp2]
7. haim: my song 5 [from days are gone]
8. diane birch: all the love you got [from speak a little louder]
9. justin timberlake: drink you away [from the 20/20 experience 2/2]
10. lissie: mountaintop removal [from back to forever]
11. tired pony: the creak in the floorboard [from the ghost of the mountain]
12. pusha t: nosetalgia (ft. kendrick lamar) [from mnimn]
13. sleigh bells: minnie [from bitter rivals]
14. sheryl crow: callin' me when i'm lonely [from feels like home]
15. cults: i can hardly make you mine [from static]
16. katy perry: dark horse (ft. juicy j) [from prism]
17. caroline smith: magazine [from half about being a woman]
18. the hawk in paris: science fiction [from freaks]
19. poliça: tiff (ft. justin vernon) [from shulamith]
20. white denim: pretty green [from corsica lemonade]
get your download on, folks.