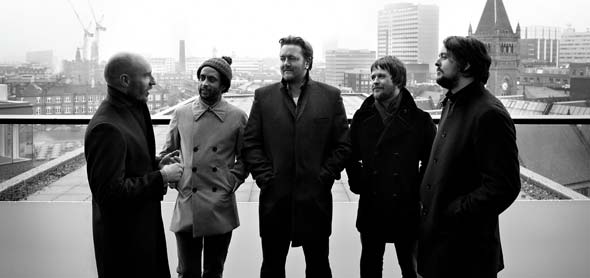 seems like just 12 days ago that i was blogging about a new elbow track…
yes, friends, right on the heels on the first listen from elbow's forthcoming and 6th studio album, the take off and landing of everything, we've got the first official single, new york morning. and much like fly boy blue/lunette, it's been well worth the wait since elbow's last new music, 2011's build a rocket boys!.
a couple years ago, elbow frontman guy garvey moved to new york (brooklyn, specifically) to work on king kong, the musical (yes, it's random). he's talked about how living in new york was like the early days of elbow in manchester because he's largely unknown in the states and there's an energy of new ideas and possibilities.
with that comes new york morning. we spent a week in new york city last september and i can say that this track is one of the better examples of someone capturing the energy and emotion of new york. it's hard, but somehow these brits managed to do it.
so, watch the video for new york morning (which follows legendary brooklyn couple dennis & lois) and join me in the countdown to the take off and landing of everything on march 10th.