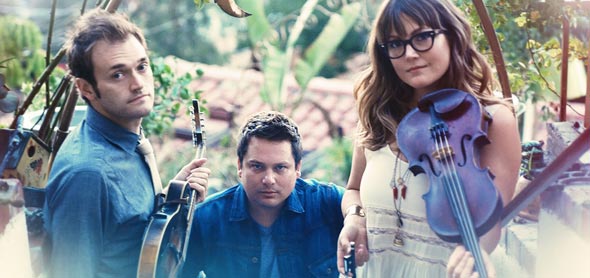 well friends, just days after i predicted that nickel creek would reunite and release a reunion album in 2014, they've gone and released a new track, destination, their first new music since 2005's why should the fire die?.
the new song certainly isn't a disappointment. driven by sarah watkins' vocals and a driving mandolin from chris thile, it's reminiscent of the nickel creek of yore, while showing a bit of progression and clue of what their new album might sound like (a release date for the album has yet to be announced).
in addition to releasing the track, they've posted an initial slate of concerts at their newly-designed website. we certainly plan to be in attendance at the april 18 or 19th show in nashville at the ryman.
hopefully we'll learn soon when the album will be released and get another dose of new music. in the meantime, listen to destination.