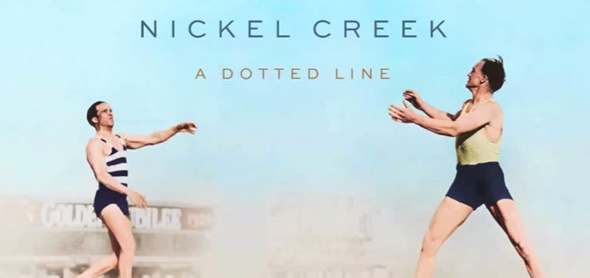 it seems lately that my blog has been overtaken by news of new music by some of my favorite bands. in my last post a couple weeks ago, i brought good news of a yet-to-be-named nickel creek reunion album and a new track, destination.
i'm pleased to report that today i return with more nickel creek news. their forthcoming album—a dotted line—is to be released april 1. paired with this news is the delivery of another new track, love of mine.
the first taste from the new album, destination, featured sara watkins on lead vocals and now we get to hear chris thile take the lead. this track reminds me of a couple tracks from 2005's why should the fire die?. not so much in terms of the specific sound (though this could fit in well with those tracks), but because it's the sort of track that i like-but-don't-love when i first hear it, but i can see it becoming more and more significant with increased listens. so it was with one of my favorite nickel creek tracks, jealous of the moon from why should the fire die?.
so, take a listen and get ready for april 1, when a dotted line will be released.