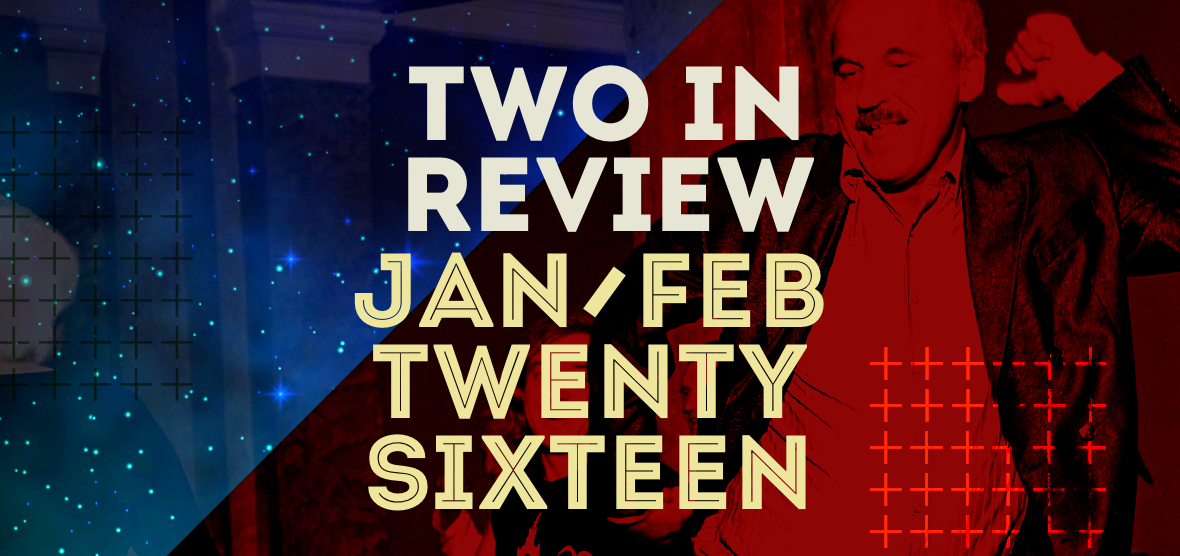 word on the street is that it's 2016. somehow, we're already a couple months in, which means it's two in review time already.
the beginning of the year is typically a pretty slow time for music, but it certainly hasn't been that way this year. i'm glad to report that there's a lot of good new music and it's reflected on this mix. there's a little bit of everything, ranging from the new kanye to indie pop to the blossoming alt r&b genre.
with all that said, here's the lineup for the january/february edition of two in review:
1. kanye west: famous (ft. rihanna) [from the life of pablo]
2. alunageorge: i'm in control (ft. popcaan) [from TBA]
3. fleming & john: love is strange [from TBA]
4. chairlift: ch-ching [from moth]
5. shearwater: quiet americans [from jet plan and oxbow]
6. ra ra riot: every time i'm ready to hug [from need your light]
7. anderson .paak: room in here (ft. the game) [from malibu]
8. rihanna: desperado [from anti]
9. foxes: feet don't fail me now [from all i need]
10. pop etc: what i'm becoming [from souvenir]
11. wet: weak [from don't you]
12. santigold: can't get enough of myself [from 99 cents]
13. sia: reaper [from this is acting]
14. st. lucia: home [from matter]
15. macklemore & ryan lewis: buckshot (ft. krs-one) [from this unruly mess i've made]
16. jack garratt: coalesce (synthesthesia pt. ii) [from phase]
17. lake side dive: call of your dogs [from side pony]
18. glen hansard: way back in the way back when [from a season on the line ep]
19. mothxr: easy [from centerfold]
20. lissie: ojai [from my wild west]
get your download on, folks.