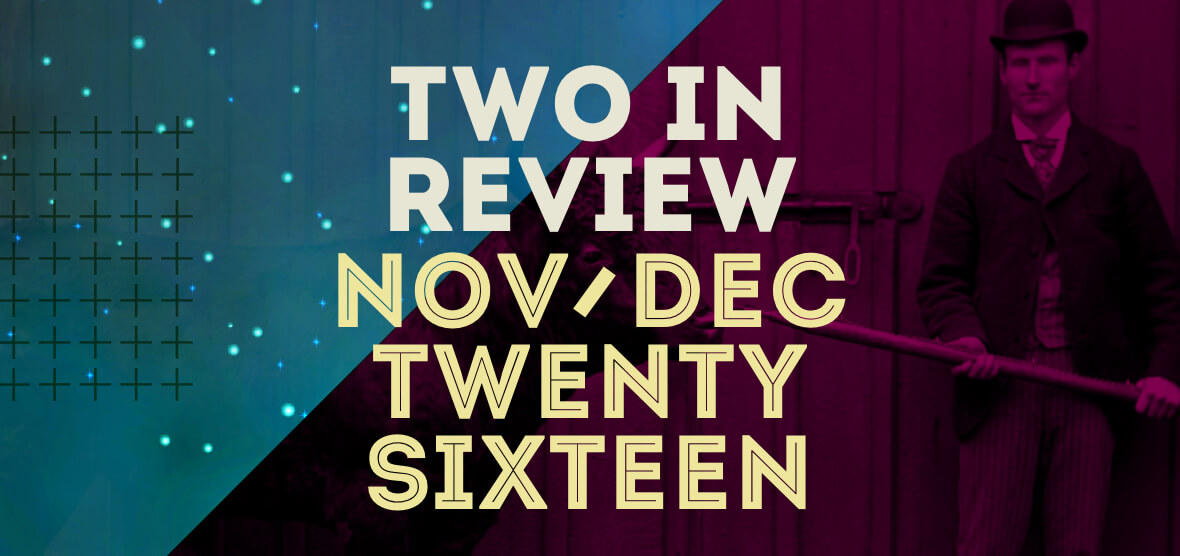 well friends, we've made it to the end of the year, which means it's time for another installment of two in review.
so here's the dealio: most times when making these mixes, i sort through dozens of songs (usually somewhere between 40-60 songs) and narrow it down to 20. it's hard to pick only 20.
not this time.
this 2 months officially earns the least-songs-to-choose-from-since-i've-been-doing-two-in-review award. my initial list of possible songs was 24 tracks. yep, 24. which means i only eliminated 4. whiiiiiiiich…means that i can honestly say that there's a couple ok-ish tracks on this list.
nevertheless, it's still mostly comprised of tracks i really loved over this past 2 months. so, i'm hopeful you enjoy it.
without further ado, here's the lineup for the november/december edition of two in review:
1. elbow: magnificent (she says) [from little fictions]
2. bruno mars: finesse [from 24k magic]
3. kid cudi: by design (ft. andre benjamin) [from passion, pain & demon slayin']
4. metallica: dream no more [from hardwired…to self-destruct]
5. prince: moonbeam levels [from 4ever]
6. sleigh bells: i can't stand you anymore [from jessica rabbit]
7. strfkr: tape machine [from being no one, going nowhere]
8. a tribe called quest: dis generation [from we got it from here…thanks 4 the service]
9. betty who: human touch [from TBA]
10. sylvan esso: kick jump twist [from TBA]
11. run the jewels: legend has it [from run the jewels 3]
12. alex clare: tell me what you need [from tail of lions]
13. jillian edwards: the middle [from covers]
14. jimmy eat world: get right [from integrity blues]
15. twenty one pilots x mutemath: tear in my heart [from TOPxMM]
16. beyonce & the dixie chicks: daddy lessons [single release]
17. muna: i know a place [from about u]
18. vince staples: prima donna (ft. asap rocky) [from prima donna]
19. christine and the queens: science fiction [from christine and the queen]
20. george michael: freedom 90
get your download on, folks.