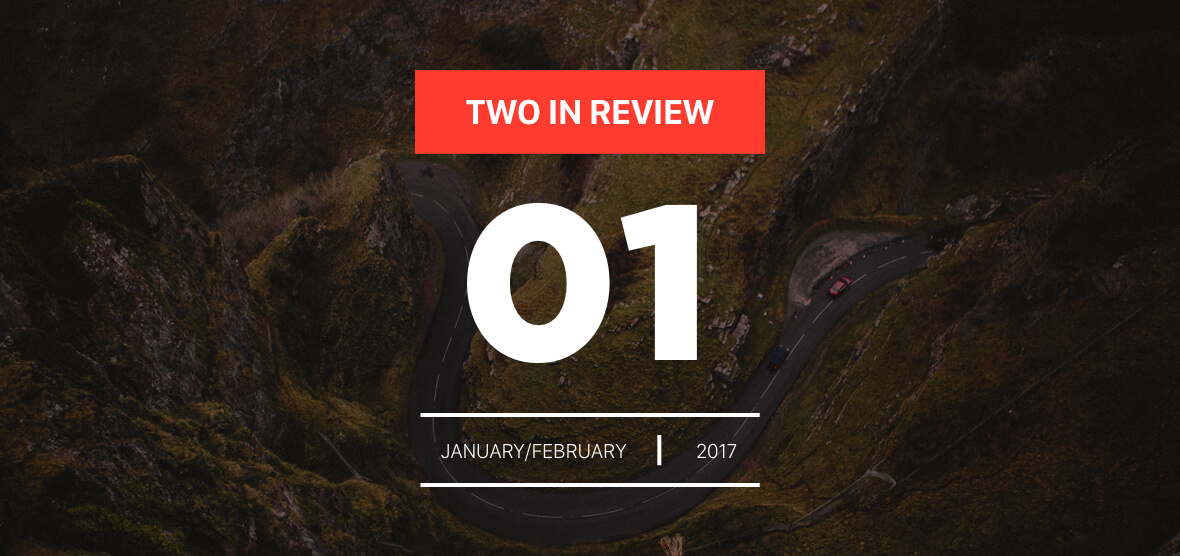 hey guys, funny thing happened since our last two in review. not sure if you heard, but donald f. trump became the president. and that means there's never been a better time for some good music to distract us.
it's been a pretty decent start to the year in terms of new music. there's not been a lot of great albums, but there's been quite a few singles released in anticipation of upcoming album releases. the other good thing is that it's a pretty diverse mix this time, which is always my goal.
alright, let's get to it. here's the lineup for the january/february edition of two in review:
1. missy elliott: i'm better (ft. lamb) [from block party]
2. dirty projectors: cool your heart (ft. D∆WN) [from dirty projectors]
3. colony house: you & i [from only the lonely]
4. eisley: louder than a lion (ft. anthony green) [from i'm only dreaming]
5. elbow: little fictions [from little fictions]
6. father john misty: total entertainment forever [from pure comedy]
7. maggie rogers: on + off [from now that the light is fading]
8. sampha: blood on me [from process]
9. sza: drew barrymore [from CTRL]
10. hurray for the riff raff: hungry ghost [from the navigator]
11. vince staples: bagbak [from TBA]
12. lana del rey: love [from TBA]
13. tennis: my emotions are blinding [from yours conditionally]
14. chris thile & brad mehldau: the old shade tree [from chris thile & brad mehldau]
15. electric ghost: oh devil [from plural]
16. sam patch: listening [from voids]
17. minus the bear: invisible [from voids]
18. big sean: no favors (ft. eminem) [from i decided.]
19. sallie ford: get out [from soul sick]
20. dams of the west: tell the truth [from youngish american]
get your download on, folks.