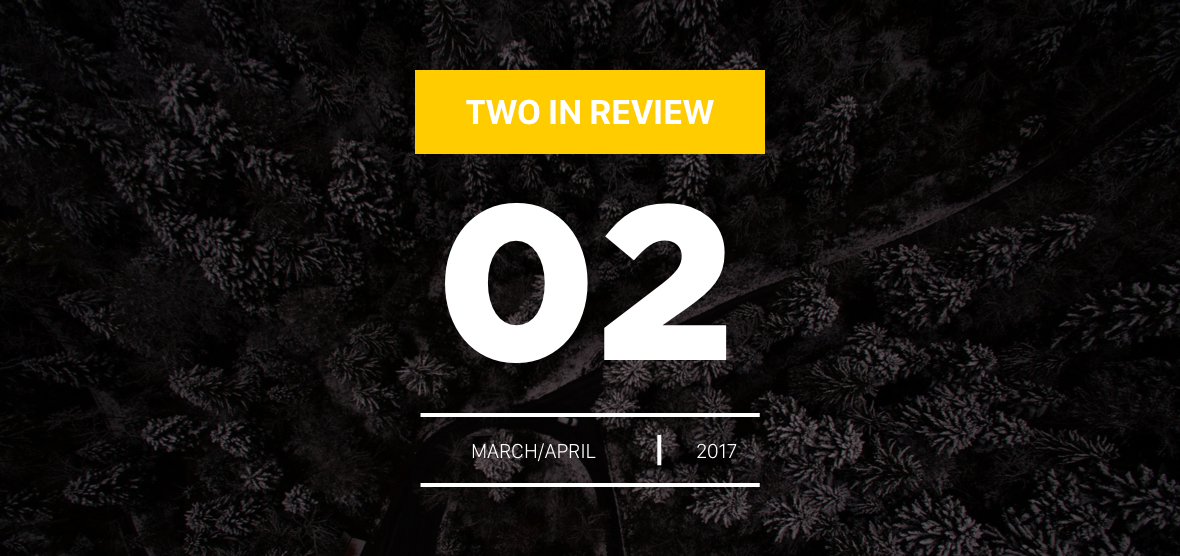 alright peeps, it's come that time again. yep, that's right: two in review.
it's been a fast and furious last month or so in terms of good new music. there's always a lot of good releases in early spring and there's also a fair amount of singles dropping in anticipation of summer album releases. there's definitely a blend of those things represented in this two in review. the other thing about this mix that i like is that — as i always try to do — there's a good diversity of genres. truly, there's a little bit of something for just about everyone.
so, let's do it. here's the lineup for the march/april edition of two in review:
1. kendrick lamar: HUMBLE. [from damn.]
2. nelly furtado: flatline [from the ride]
3. knox hamilton: we get back [from the heights]
4. david bazan: disappearing ink [from care]
5. michelle branch: not a love song [from hopeless romantic]
6. sheryl crow: heartbeat away [from be myself]
7. the shins: painting a hole [from heartworms]
8. spoon: do i have to talk you into it [from hot thoughts]
9. big boi: kill jill (ft. killer mike & jeezy) [from boomiverse]
10. MØ: nights with you [from TBA]
11. prince: deliverance [from deliverance]
12. charly bliss: black hole [from guppy]
13. overcoats: leave the light on [from young]
14. alt-j: in cold blood [from relaxer]
15. little dragon: sweet [from season high]
16. drake: glow (ft. kanye west) [from more life]
17. sylvan esso: die young [from what now]
18. haim: right now [from something to tell you]
19. dan auerbach: king of a one horse town [from waiting on a song]
20. adele: hiding my heart [from cover stories]
get your download on, folks.