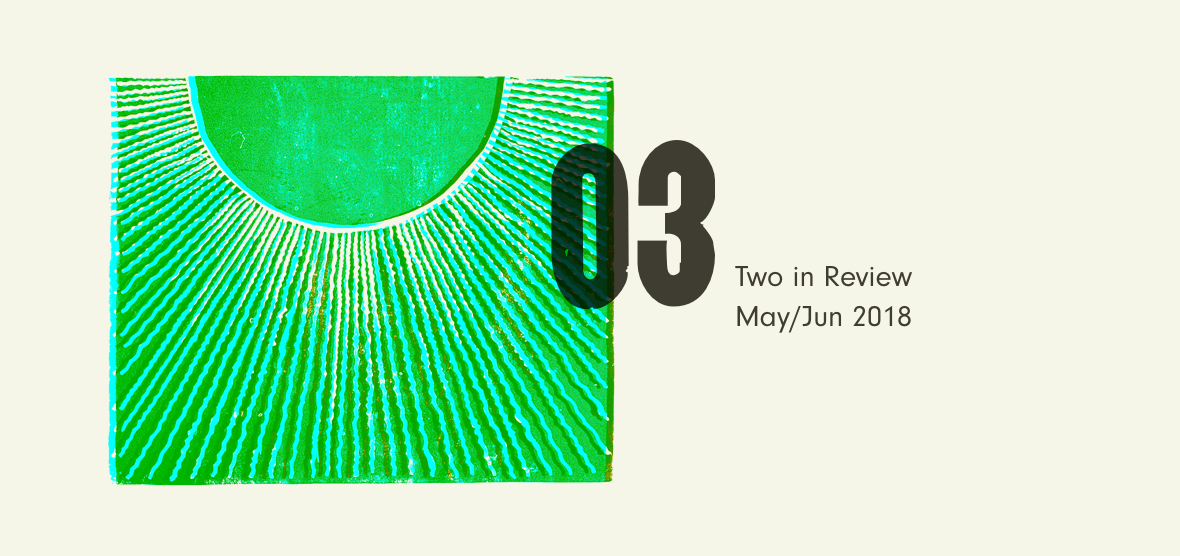 greetings, friends. for the first time since i've been posting these bimonthly two in review mixes (since june 2010), i'm late! better late than never, i guess. so, let's get to it. here's the lineup:
1. sigrid: high five [from raw]
2. kids see ghosts: cudi montage [from kids see ghosts]
3. now, now: mj [from saved]
4. lsd: genius [from TBA]
5. maps & atlases: fall apart [from lightlessness is nothing new]
6. kanye west: ghost town [from ye]
7. dirty projectors: break-thru [from lamp lit prose]
8. lake street dive: good kisser [from free yourself up]
9. neko case: last lion of albion [from hell-on]
10. christina aguilera: fall in line (ft. demi lovato) [from liberation]
11. pusha t: if you know you know [from daytona]
12. smashing pumpkins: solara [from TBA]
13. ray lamontagne: such a simple thing [from part of the light]
14. nas: not for radio (ft. puff daddy & 070 shake) [from nasir]
15. florence + the machine: big god [from high as hope]
16. beyonce & jay-z: apeshit [from everything is love]
17. needtobreathe: bullets [from forever on your side]
18. sheryl crow: wouldn't want to be like you (ft. annie clark) [from TBA]
19. childish gambino: this is america [from TBA]
20. snail mail: heat wave [from lush]
get your download on, folks.