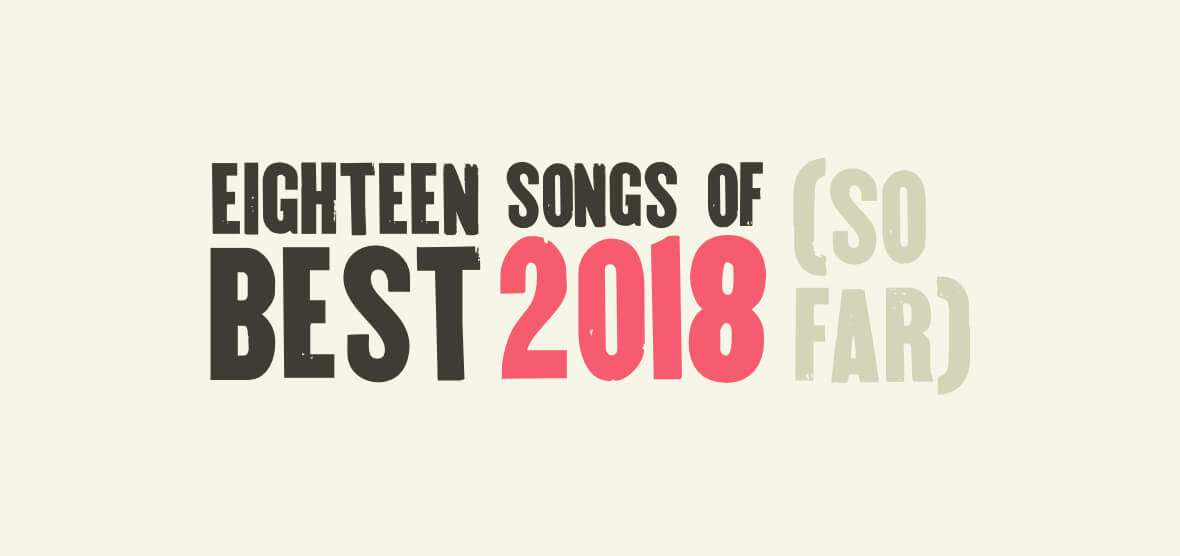 as it goes every year, it's hard to believe that we're already halfway through the year. but alas, here we are, on the backside of 2018.
2017 was one of the best music years in a long time. while 2018 has been good, it's not necessarily been as strong as last year. nevertheless, there's been some really great stuff this year. what i've appreciated about my best of list, though, is that it's a blend of what i would've expected (brandi carlile, for example) and what i never could've guessed i'd love so much (kacey musgraves, for example).
it should be fun seeing what comes out and how the year-end list ends up shaking out for 2018.
alright, let's do this. here's the best songs of 2018 (so far):
18. brandi carlile: the joke
17. father john misty: date night
16. justin timberlake: say something (ft. chris stapleton)
15. kids see ghosts: kids see ghosts
14. lucius: something about you
13. borns: second night of summer
12. childish gambino: this is america
11. pusha t: if you know you know
10. janelle monae: i like that
9. justin timberlake: sauce
8. brandi carlile: sugartooth
7. sylvan esso: parad[wm]e
6. janelle monae: make me feel

5. kids see ghosts: 4th dimension (ft. louis prima)

4. dirty projectors: break-thru

3. sigrid: high five

2. kanye west: ghost town

1. kacey musgraves: slow burn
get your download on, folks.