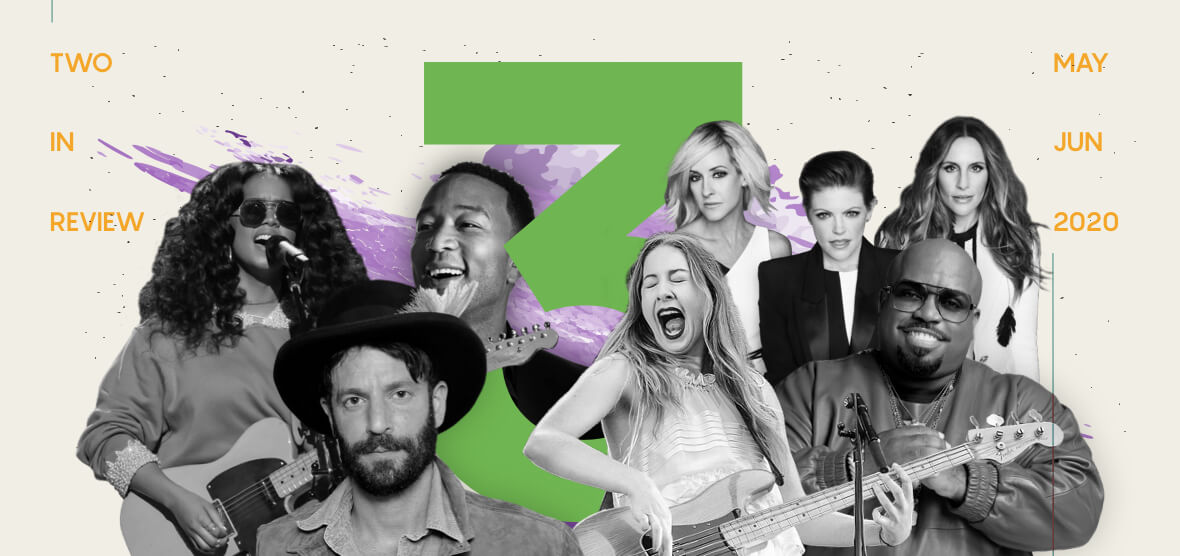 It's Two in Review time.
Let's get right to it.
1. H.E.R.: I Can't Breathe
2. Run the Jewels: out of sight (ft. 2 Chainz)
3. Haim: All That Ever Mattered Was You
4. The Chicks: March March
5. Ray LaMontagne: Strong Enough
6. Switchfoot: Harmony Hall
7. Hayley Williams: Dead Horse
8. John Legend: Wild (ft. Gary Clark, Jr.)
9. Phoebe Bridgers: Kyoto
10. needtobreathe: Survival (ft. Drew & Ellie Holcomb)
11. The 1975: Nothing Revealed/Everything Denied
12. Glass Animals: Heart-Shaped Box
13. Liam Gallagher: Once (Live)
14. Man Man: Future Peg
15. Beyonce: BLACK PARADE
16. Sarah Jarosz: Johnny
17. Jessie Ware: What's Your Pleasure
18. CeeLo Green: Lead Me
19. Dirty Projectors: Self Design
20. Page CXVI: Great is Thy Faithfulness
You can find it on Apple Music and Spotify.