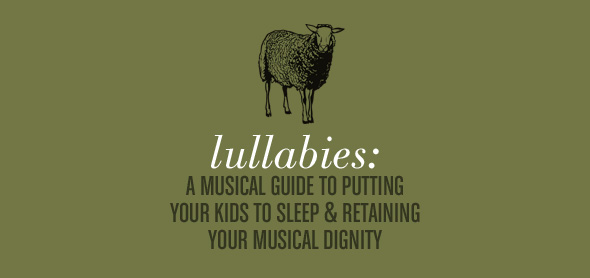 as many of you know (and i've been meaning to blog about it for those who do not…), we moved into a new house a few weeks ago and we're loving it. we have double the space, a big backyard and the house is just beautiful.
one of the not-so-great things is that the girls have had a hard time adjusting to bedtime in their new bedroom upstairs. it's not really that they're scared, but actually, that they love their room (and playroom) so much that they just don't want to go to sleep every night. since being here, we've had a couple nights that we literally spent 2 hours from the time they got in bed until they were actually sleeping. it's been incredibly frustrating.
our main objective to create a little more calm during and leading up to bedtime. one of the first things i tried, naturally, was to create a lullaby mix to calm them down as they laid in their beds. and, i'm glad to report, it's worked!
one of the things, though, that i feel strongly about is that i don't want my kids growing up with crappy music. most children's music, of course, is exactly that. not only do i not want them getting accustomed to terrible music, but i just can't stand to listen to it myself. so, i created my own mix, with some unexpected (and some probably expected) artists and songs.
i know there are a lot of parents who have an equally bad (and often worse) bedtime experience each night, so i thought i'd share the mix. maybe it will work for you and your child(ren).
here's the lineup:
1. lullaby / dixie chicks
2. all this time / sara watkins
3. when you come back down / nickel creek
4. cannonball / brandi carlile
5. farewell / don chaffer
6. thistled spring / horse feathers
7. comes a time / mutual admiration society
8. sleep / kimya dawson
9. out of the woods / nickel creek
10. give me jesus / sara watkins
11. can i stay / ray lamontagne
12. roll to the middle / sara groves
13. mellon collie & the infinite sadness / smashing pumpkins
14. that year / brandi carlile
15. everything'll be alright / joshua radin
16. and i can't sleep / waterdeep
17. falling catching / agnes obel
18. forgetting / david gray
19. coal mountain lullaby / the low anthem
20. movement II sketch / lost in the trees
// download the .zip //