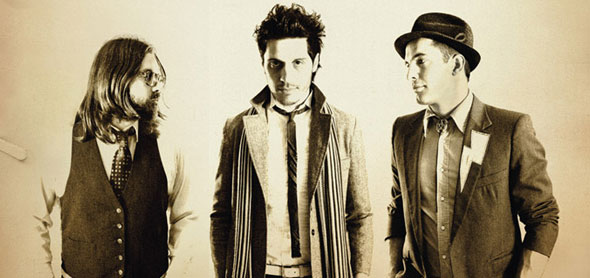 have i mentioned i love mute math?
going back to the late 90s in the days of earthsuit, i've been a fan of paul meaney and the musical path that he's carved since that time. 2006's self-titled debut remains one of my favorite albums not just of the last handful of years, but of all-time. it was an amazing collection of songs that showed off their unique and unmatched sound and style.
while their 2009 follow-up, armistice, was a great album that showcased the next step forward for the band, it left some fans a little wanting for something that harkened back to their earlier material.
almost 2 years later, we can now look forward to the next step in the journey. announced today via a uniquely mute math video, the band will release odd soul on october 4.
rather than posting a placid announcement, they opted, rather, for an incredible drums and bass mix featuring darren and roy. it's pretty amazing and you can get a sneak peak (possibly?) of the sound of odd soul in it.
as for the album, i anticipate something that plays off the title odd soul. based on some of the videos they've posted, i expect to hear a lot of sorta funky and unusual organ sounds that feature more of a groove than their previous work. ultimately, assumptions about music by a band like mute math is somewhat pointless. so, i guess we'll find out on october 4.