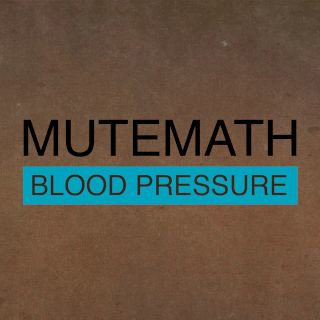 just a couple weeks ago, mutemath gave us our first taste of their upcoming album, odd soul, with the lead single odd soul and a groundbreaking interactive audio/visual remix board (seriously, you've gotta just go look at it to get it).
on the heels of that release comes the first "proper" single, blood pressure (available today on itunes)
much like the track odd soul, it gives a peak, presumably, into the sound of the album. not surprisingly given the title of the album—odd soul—i think we'll hear more groove-based, rhythmic sounds. in fact, even more than the first track, blood pressure is reminiscent of the black keys bluesy, crunchy, vintage-y type of sound. and, that sounds fits mutemath well. it's certainly a bit of a departure, but it's not a stretch for them.
lyrically, it's an interesting track about feeling the pressure on the outside to "be more like your older brother" and, most interestingly, "do a little more for jesus". it sounds like this is the first time, lyrically, that they've addressed the push and pull from those who wanted them to carry the mantle of christian music.
in 2006, the band sued warner brothers for using the word records branding (an overtly christian music label who is a subsidiary of warner brothers) to promote and distribute their debut album. much like a handful of other bands, mutemath didn't desire to walk away from their faith, but they did desire to walk away from the divisive label "christian" to describe their music. as you might expect, that created quite a pushback from many christians who had a difficult time seeing past the dichotomies of the christian music (and consumer) industry.
so, you can both check out the lyrics and the track here:
Blood Pressure

Why can't you
be more like your older brother?
Why can't you
(Blood pressure)

Why can't you
do a little more for Jesus?
Why can't you
(Blood pressure)

Blood pressure
Do better
Keep rising
Blood pressure

You're on the road
On the road that's bound for nowhere
Why don't you do what you're told?
(Blood pressure)

Don't worry, I
will help you out on one condition.
Be more, do more, check your
(Blood pressure)

Blood pressure
Do better
Keep rising
Blood pressure
mutemath / blood pressure: