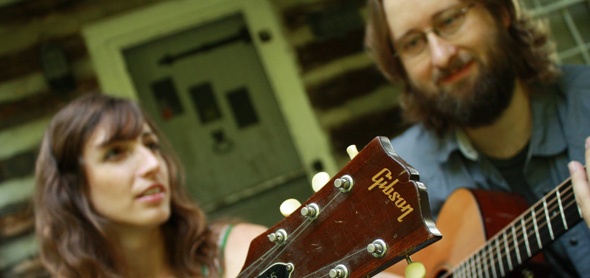 whether or not you've read rob bell's love wins, you've heard about the book. and you've likely heard that in said book, rob bell has done away with hell. and unfortunately, if you've heard that, you've received false information.
bell's book is actually an affirmation of the theology of hell. but it's a very different hell than the fire and brimstone you grew up hearing about.
bell's hell (and heaven, for that matter) is much more "earthy". for him, hell isn't about "going somewhere" but rather a choice to disengage from the redemptive work of jesus here on earth.
with that said, bell (intentionally, i believe) doesn't spend a great deal of time describing precisely what heaven and hell looks like. so since the time i read the book, i've put quite a bit more thought into the physical and/or metaphysical realities of both heaven and hell. it certainly isn't some kind of lutheran (the person, not the denomination) obsession, but rather more of an exercise in theological curiosity.
fast forward to this past weekend. waterdeep made a stop over in north little rock and put on a great show. quite a bit of their music has been particularly meaningful to me throughout the years so it was good to see them (again).
don chaffer's solo album, what you don't know is one of my favorite albums and was incredibly significant to me during my best friend rob's bout with cancer. while they didn't play any songs from that album, he did talk quite a bit about the inspiration for that album (and other waterdeep music), which was the death of his parents (who both died of cancer). during his time of grieving, he wrote quite a bit of poetry. one of the poems he shared at the show is called what i would like to imagine and expresses his view or desire for heaven.
all i could think as he read it was that it's a perfect summation of the kind of heaven that rob bell is getting at in love wins. it's earthly. it's tangible. it's others-focused. it's something we can touch and feel and smell and embrace.
so, i thought i'd share it here and i thought i'd share the song they played immediately following this poem. i hope both of these help as you think more about the nature of both eternity and our time here in this life.
what i would like to imagine

i would like to imagine right now
sitting on a weathered bench
in a flower garden
that we are all together again
on our way to a symphony in the park
we have all of our teeth
our skin bares no marks of any surgeries
we've neither lost nor gained too much weight
there are no machines attached to us
and we are all young

we'll set out our blankets and lawn chairs
i will ask if anyone wants to play soccer
and we will all say 'yes'
we will not be too hungry
nor will we just have eaten
and feel light-headed after only a few minutes of play
we will get thirsty and hot
and break to drink water
and dribble it down our shirts and dump it on our heads

and someone, perhaps mom, will have the idea
to take off our shoes and socks and we'll walk in the fountain
cocking one eye all the while
for someone who might come along and ruin our fun,
"no dancing in the fountain, please"
but no one comes by to say such a thing

the business with the fountain will break up the game of soccer
but i will be happy
and i will not be able to think of a better reason to break up a game of soccer
except, perhaps, to get a frozen custard at nick's
and nick's will still be in business

our laughter will sound when it happens
like a man riding a horse on the other side of the patch of trees
though he's hidden more than half the time
now by a clump of leaves, now by a limb, now a trunk
he's riding all the while
thunder of hooves and flapping cloth

we will have forgiven one another
so completely
without forgetting offenses
that to see one another's faces
will be to finally understand what love is

this is how i imagine it will be
here's a recording (poor quality) of don performing the poem.
and here's waterdeep's good, good end from their album, heart attack time machine.