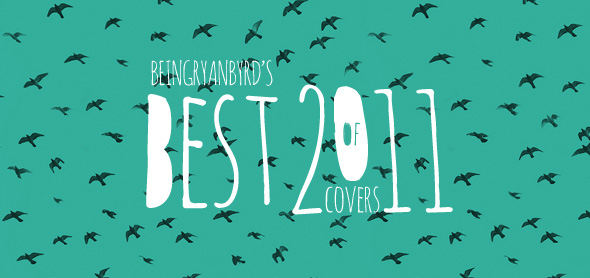 over the course of this week, i'll be posting my annual best of lists. as a complete list nerd, this is my favorite time of the year here on the ol' blog. here's the lists i'll be posting:
yesterday (tuesday): best new music discoveries
today: cover songs
tomorrow (thursday): songs
friday: albums
i assume that if you don't love a good cover, then you must hate america. they're great. while there's a whole lot of bad covers, there's always a good list (my initial list before narrowing them down was about 48 songs) of great cover songs each year. from youtube sensations to old country singers trying something new, here's my list of 2011's best cover songs:
25. are you that somebody: bell (aaliyah)
24. fire and rain: birdy (james taylor)
23. the transfiguration: crowder (sufjan stevens)
22. disarm: the civil wars (smashing pumpkins)
21. the scientist: willie nelson (coldplay)
20. (you're so square) baby, i don't care: cee lo (buddy holly)
19. tighten up: watson twins (the black keys)
18. pepper: hesta prynn (the butthole surfers)
17. not fade away: florence & the machine (buddy holly)
16. mysterious ways: snow patrol (u2)
15. it was a good day: holmes (ice cube)
14. god only knows: derek webb (the beach boys)
13. lovefool: the morning benders (the cardigans)
12. i can't make you love me: adele (bonnie raitt)
11. one: damien rice (u2)
10. our day will come: amy winehouse
most people wouldn't know this long-time amy winehouse live staple is a cover of the 1963 hit by ruby & the romantics. it isn't just that most people aren't familiar with the original, but that it sounds like a song custom fit for amy winehouse.
9. time after time: derek webb & sandra mccracken (cindy lauper)
this song has been covered plenty. quite frankly, we didn't need another cover of it. and in spite of that, husband and wife duo derek webb & sandra mccracken managed to make a great version of it.
8. love is blindness: jack white (u2)
leave it to jack white to cover a song by one of the greatest bands of all time and still manage to make it sound like his own. since the dissolution of the white stripes, we haven't heard too much from white. but this submission to q magazine's (Ǎhk-to͝ong Bāy-bi) Covered was a great chance to welcome him back.
7. skinny love: birdy (bon iver)
at the age of 12, birdy won a national singing competition in the uk. just 3 years later, at the age of 15, she released her debut album which included this incredible cover of bon iver's breakout hit.
6. i can't make you love me/nick of time: bon iver (bonnie raitt)
earlier this year, justin vernon made an appearance on jimmy fallon's show. rather than singing a song from his new album, everyone was surprised to hear this stunning cover of bonnie raitt's 1991 hit song. after his live performance, it was released as the b-side to calgary.
5. hiding my heart: adele (brandi carlile)
it would be hard for me to love brandi carlile any more than i do. she has a unique and beautiful style that is hard to duplicate. few people would dare attempt it. well, except adele. and she pulls it off better than anyone else that might try. here she does it by covering a song from her hit album, the story.
4. look at me now: karmin (chris brown, lil wayne, busta rhymes)
i'm not a huge viral video kind of person. people getting hit in the crotch or hamsters playing the xylophone isn't all that entertaining to me. but give me a beautiful, vintage-y looking girl singing lil wayne and busta rhymes lyrics and you've got me hooked. actually watching her sing is almost as good as the song itself.
3. rolling in the deep: john legend (adele)
it isn't wise to try to take on one of the biggest songs of the last several years. unless you're john legend. in this stripped down, soulful cover of adele's smash hit, john legend shows us why he might just be the reigning king of r&b.
2. forever young: brandi carlile (alphaville)
ah, brandi carlile. we had the pleasure of seeing her this year and the highlight of her amazing set was when she sat down alone at her piano and led the audience in a chorus of alphaville's 1984 hit. she somehow takes a cheesy one hit wonder and makes it immediately relevant and poignant.
1. the tourist: sarah jarosz (ft. punch brothers) (radiohead)
i'm a nominal fan of radiohead. and i wasn't even too familiar with the tourist when i first heard sarah jarosz's version. but i was instantly converted into a fan. accompanied by the incomparable punch brothers, this turned out to be one of the most striking songs—not just covers—of all of 2011.
what good would a list of cover songs be if you couldn't listen to all of them?
// download the zip //