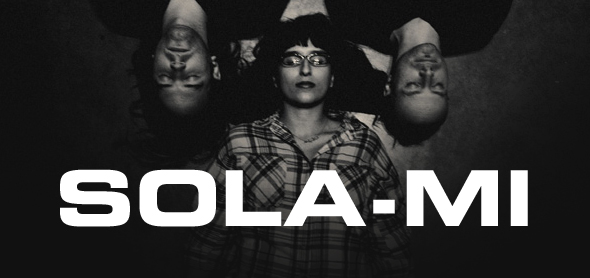 at exactly 11:01 last night, derek webb culminated his 2 month-long (this all started on march 26 or april 24, depending on how you look at it) wild goose chase by, well, delivering the wild goose. the goose came in the form of a free download of the soundtrack for the (likely fictional) film nexus by his new concept band called sola-mi. the band consists of himself, long-time collaborator josh moore and the autumn film frontwoman latifah phillips.
i've wanted to blog about this since day 1, but there were far too many moving parts and ever-changing mysteries to make it coherent to those who weren't obsessively keeping up like me and a group of others. one of the people keeping up kept an up-to-date blog post (part 1 and part 2) as things continued to develop.
throughout the process, most people involved hoped for a derek webb solo project. while there was a little disappoint when it was announced it would simply be a band in which derek merely wrote the songs and vocals were by latifah, it turns out that good things come to those who patiently wait and give the benefit of the doubt.
the "soundtrack" (which, it seems is only a soundtrack in the most conceptual sense as it appears there isn't actually an accompanything film…) is pretty amazing. reminiscent of the vibe, for example, in trent reznor and atticus ross' the social network soundtrack, the sound is electronic, harkening back to what webb began crafting with stockholm syndrome and feedback.
the album is best listened to as a whole, but here's a few tracks to give the vibe. and don't forget, it's free, so be sure to go download it here.
crowd of silent strangers

the blessing of being bloodless

trust falling