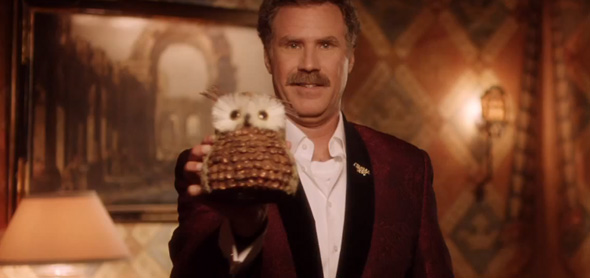 last night was a night where americans should've been proud. in re-electing barack obama, we made another huge step forward, signaling progress is happening and will continue to happen. it was a great night and i'm thankful to have another 4 years of a president obama-led white house.
with that said, there's quite a few lingering questions.
will barack obama be more aggressive in his 2nd and final term? will he keep all the promises he made throughout the campaign? will he find ways to unite the highly polarized political parties? is mitt romney's political career effectively over? will we ever discover that he is, in fact, an expertly-crafted robot?
there's so many questions left to answer after last night's historic re-election of barack obama. the most important question, though, comes from some lofty promises made by america's pre-eminent statesman: will ferrell.
several days before the election, the obama campaign released the following video featuring will ferrell offering us quite a bit in exchange for our vote.
so will, when can we expect that homecooked meal of angel hair pasta?
i've got a couch to move and i could use some help from someone with a van.
what about that tattoo? and you also owe me a dance.
will you, in fact, eat anything i tell you? my requests will be the following, but not limited to garbage, hair, human toenails, underpants.
i don't condone violence, but when can i expect you to begin punching yourself in the face?
and finally, i want that owl. it'll look nice on my mantle.
alright, joking aside, i'm glad people got out to vote and i was particularly glad that those votes led to a second term for president obama. may he and statesman ferrell push us forward and deliver on what they've promised.