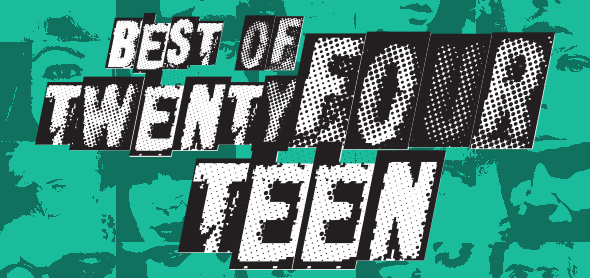 a couple days ago, i kicked off the most wonderful time of the year on the ol' blog with my end-of-the-year music lists. here's the lineup for this week.
monday: new music discoveries
yesterday (tuesday): cover songs
today: songs
tomorrow (thursday): albums
continuing with the trend of being a down year for music, there weren't, for me, any huge breakthrough songs like years in the past. but, no doubt, there were a lot of really great songs. i try not to repeat artists in the top 30, but there were several artists (st. vincent, tune-yards, nickel creek, to name a few) that had albums chocked full of great tracks. overall, there's decent amount of variety here and covers a pretty decent swath of music from throughout the year. so, here's my favorite songs of 2014:
30. borderland: john mark mcmillan
29. just one of the guys: jenny lewis
28. love at the end: john mark mcmillan
27. snow in vegas: david gray
26. top notch: manchester orchestra
25. bite down: bastille & haim
24. attak: rustie (ft. danny brown)
23. coffee: sylvan esso
22. in/out: dan croll
21. falsetto: justin currie
20. heavenly father: bon iver
19. rattlesnake: st. vincent
18. fall in love: phantogram
17. alone again: betty who
16. do it again: robyn & royksopp
15. don't tell our friends about me: blake mills
14. uptown funk: mark ronson (ft. bruno mars)
13. hskt: sylvan esso
12. rest of my life: nickel creek
11. i wanna get better: bleachers
10. rent i pay: spoon
9. hunger of the pine: alt-j
8. all the time: bahamas
7. deny myself: david bazan
6. time of dark: tune-yards
5. destination: nickel creek
4. the eye: brandi carlile
3. new york morning: elbow
2. left behind: tune-yards
1. digital witness: st. vincent
so, what did i miss in 2014?
download a mix with all 30 tracks.