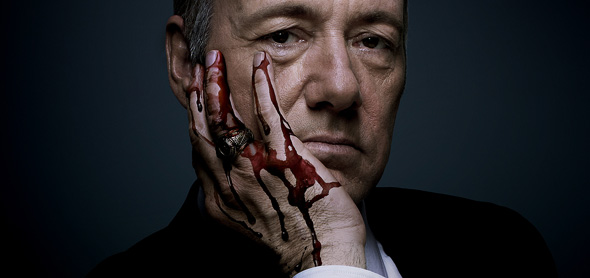 last week, we were treated to season 3, in full, of netflix's incredible drama, house of cards. in this season, we see frank and claire underwood assuming their life together in the white house, as frank has climbed his way into the office of the president.
i'm about 6 episodes in and so far, season 3 hasn't disappointed. this season has taken a bit of a turn, moving from a focus on frank's ascent into what seems like more of a focus on issues and situational type drama. regardless, it's been great and i look forward to the continued journey through this season.
in episode 4, there was a scene so unexpected and masterfully shot, that i had to share it here. earlier in this episode, frank meets with an innocent victim who was injured in a drone strike that he ordered. it's one of the first times that frank is affected by a victim of his political maneuvering. struggling with the role and power he wields as president, he arranges to go to his church and meet with his priest.
[videoplayer file="http://beingryanbyrd.com/blogimg/video/house_of_cards_jesus_lo.mp4″ width="100%" autostart="false" bufferlength="3″ /]
yeah. wow.
it was a shocking and unprecedented scene for house of cards. even beyond this show, it isn't often that a show like this takes on theology and specifically the issues of the gospel and biblical interpretation. it was one of the few very clear conversations i can remember in a show like this about the nature of god and jesus' commands.
i hope house of cards can continue to have frank and the rest of the cast thoughtfully and so beautifully engage in the intersection of politics and theology.