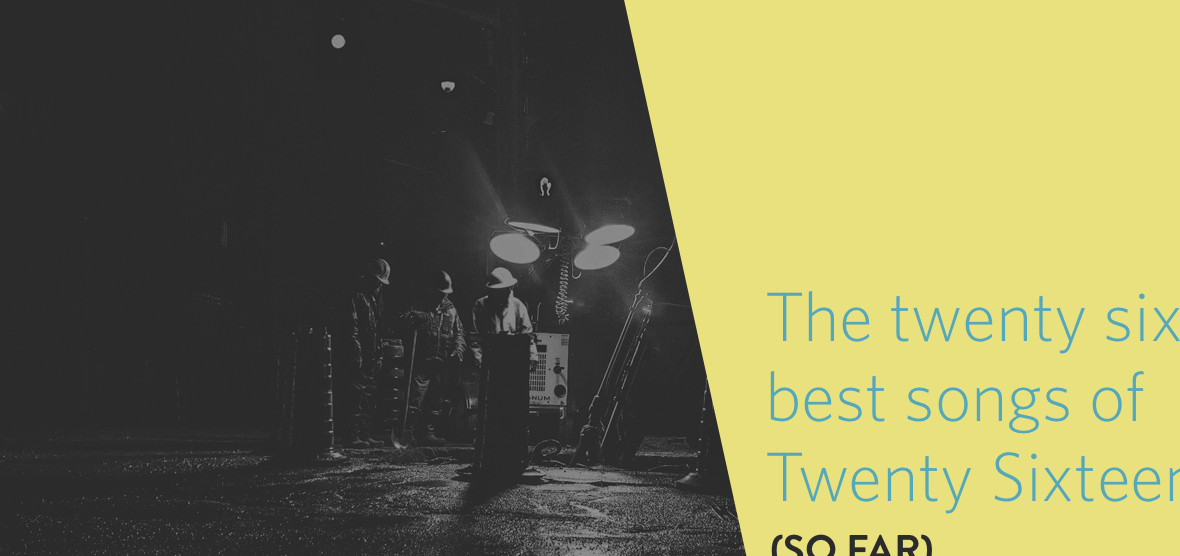 believe it or not, as of a couple days ago, we're officially halfway through 2016.
2015 was a stellar music year and i'm glad to report that 2016 has been even better. (i can't seem to find the link to the recent article i read, but…) some have suggested that this is the best music year we've had in the past 20 years. it's hard to make an objective argument for that, but no doubt, there's a been a lot of good stuff.
anytime someone asks me when the best era for music was, i tell them 'now'. much like technology, music constantly pushes forward with new ideas and new perspectives. increasingly, there's so much good music that's so different and blurs genre lines. i feel like this year, that's as true as ever. my list of best songs of 2016 (so far) has a little bit of everything — from rap to folk to "top 40" to indie pop.
so let's do this. here's the best songs of 2016 (so far):
26. lissie: ojai
25. wild belle: it was you (baby come back to me)
24. thrice: black honey
23. gallant: skipping stones (ft. jhene aiko)
22. rihanna: desperado
21. steven page: if it's your way
20. macklemore & ryan lewis: buckshot (ft. krs-one & dj premier)
19. sara watkins: move me
18. matt & kim: let's run away
17. beyonce: freedom (ft. kendrick lamar)
16. macklemore & ryan lewis: brad pitt's cousin (ft. XP)
15. lucius: something about you
14. dj shadow: nobody speak (ft. run the jewels)
13. paul simon: the werewolf
12. needtobreathe: money & fame
11. pusha t: drug dealers anonymous (ft. jay-z)
10. steven page: the work at hand
9. ra ra riot: every time i'm ready to hug
8. garbage: empty
7. tegan & sara: u-turn
6. kanye west: wolves (ft. sia, vic mensa & frank ocean)

5. sia: reaper

4. radiohead: burn the witch

3. kanye west: ultralight beam (ft. chance the rapper, the-dream, kelly price & kirk franklin

2. gallant: weight in gold

1. kanye west: famous (ft. rihanna)
get your download on, folks.