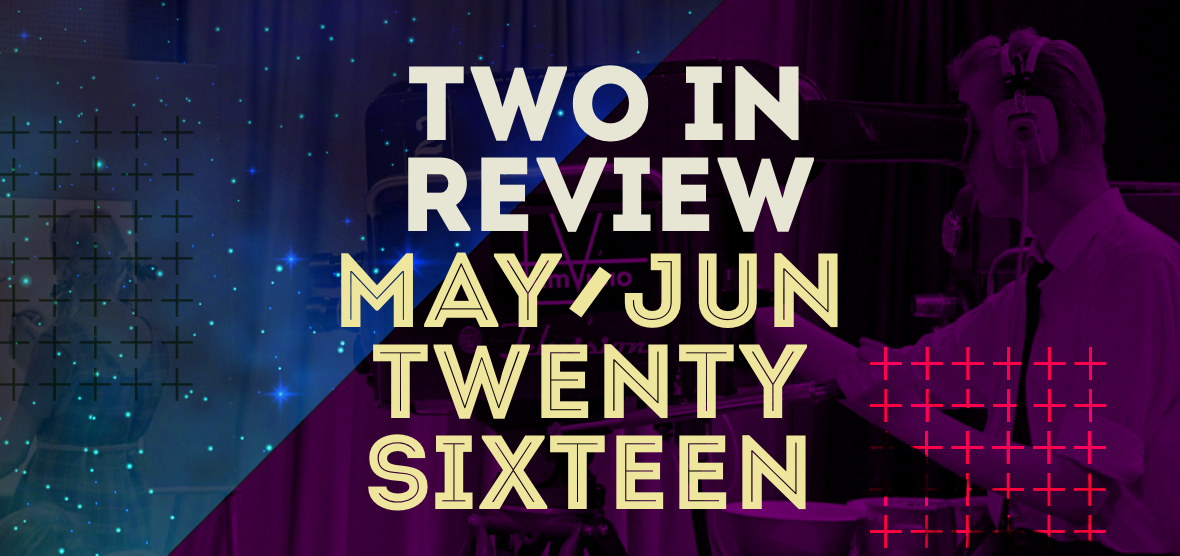 ladies and gents, it's time once again for another installment of two in review.
while the new music hasn't necessarily been abundant over the past couple months, the quality has been high. as usual, i try to do my best to offer a variety of genres and i think this two in review delivers on that. there's a little bit of something for everybody.
without further ado, here's the lineup for the may/june edition of two in review:
1. radiohead: burn the witch [from a moon shaped pool]
2. margaret glaspy: you & i [from emotions & math]
3. fitz & the tantrums: handclap [from fitz & the tantrums]
4. pusha t: drug dealers anonymous (ft. jay-z) [from king push]
5. broods: heartlines [from conscious]
6. tegan & sara: u-turn [from love you to death]
7. dj shadow: nobody speak (ft. run the jewels) [from the mountain will fall]
8. bastille: good grief [from wild world]
9. josh garrels: hiding place [from hiding place]
10. garbage: blackout [from strange little birds]
11. chance the rapper: no problem (ft. lil wayne & 2 chainz) [from coloring book]
12. phantogram: you don't get me high anymore [from three]
13. thrice: black honey [from to be everywhere is to be nowhere]
14. case/lang/veirs: delirium [from case/lang/veirs]
15. paul simon: the werewolf [from stranger to stranger]
16. danny brown: when it rain [from TBA]
17. betty who: i love you always forever [unofficially released]
18. sara watkins: young in all the wrong ways [from young in all the wrong ways]
19. needtobreathe: money & fame [from hardlove]
20. crowder: run devil run [from american prodigal]
get your download on, folks.