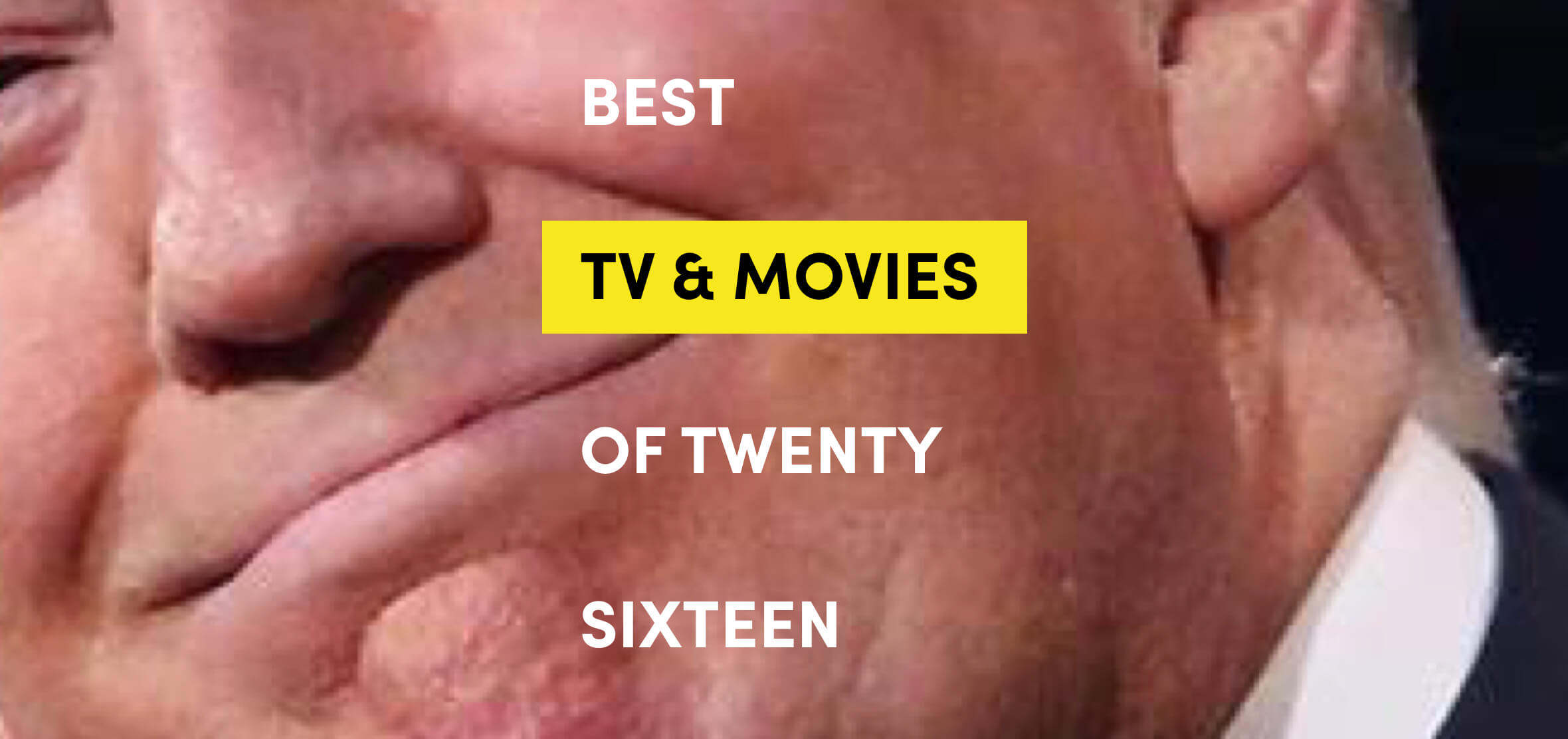 in the words of andy williams (and the 4,000 other people who've recorded this song…), it's the most wonderful time of the year…
sure, it's christmas, but i'm not talking about that. i'm talking about best of… list season.
let's face it: 2016 kinda sorta sucked…primarily for one *cough* reason… but you know what, there was plenty of good.
and all that good comes during this season in which we've spent basically the last month reading through best of 2016 lists. i love every one of them and always love making my own. and just like years before, i've got a whole week of lists coming at you.
here's what to expect over the next several days:
today: tv & movies
tomorrow (tuesday): new music discoveries
wednesday: cover songs
thursday: songs
friday: albums
in year's past, i've only done music-related list, but i finally decided to do tv and movies. frankly, as cliché as it is to say, we are in the golden age of tv. there's so much really, really good stuff right now. and it's not like movies have slipped. i've seen more movies this year than i ever have, so there's a lot of ammunition for a thorough list (though, admittedly, i haven't seen a few noteworthy movies like la la land, manchester by the sea and passengers).
so, let's get to it. here's the 20 best tv shows and movies of 2016:
tv shows
20. the path, hulu
19. bloodline, netflix
18. last chance u, netflix
17. real time with bill maher, hbo
16. shameless, showtime
15. mr. robot, usa
14. silicon valley, hbo
13. catastrophe, amazon
12. baskets, fx
11. orange is the new black, netflix
10. house of cards, netflix
9. better call saul, amc
8. the walking dead, amc
7. narcos, netflix
6. atlanta, fx


5. black mirror, netflix

4. stranger things, netflix

3. the people vs. o.j. simpson, fx

2. westworld, hbo

1. the night of, hbo

hbo keeps getting it right. (a fifth of this list is hbo shows.) the night of was a show that flirted with being conventional, but kept it just dark enough and just unpredictable enough to keep you glued and thinking about it the entire week. this is what crime shows ought to be.
movies
20. elvis & nixon
19. oasis: supersonic
18. sully
17. don't breathe
16. the free state of jones
15. the BFG
14. tickled
13. ghostbusters
12. the accountant
11. the nice guys
10. fantastic beasts and where to find them
9. midnight special
8. pete's dragon
7. 13th
6. allied


5. 10 cloverfield lane

4. nocturnal animals

3. hacksaw ridge

2. arrival




**1a. la la land**

i didn't see la la land until a couple weeks after putting this list together and it was…incredible. it might be the best movie i've seen this year, but for the sake of not completely obliterating my original rankings, i thought i'd slide it in here as "1a".

1. the birth of a nation

the birth of a nation wasn't perfect, but it told the story of slavery and the fight for freedom from a black perspective, which is a rare and refreshing change from what's been done in the past (for the most part). it told the truth and humanized it and because of that, it was a deeply moving movie that literally left me sitting quiet in tears as the credits rolled.
so, who did i miss in 2016? let me know who i should go and check out before 2017 gets here.
see you tomorrow for my list of best new music discoveries!