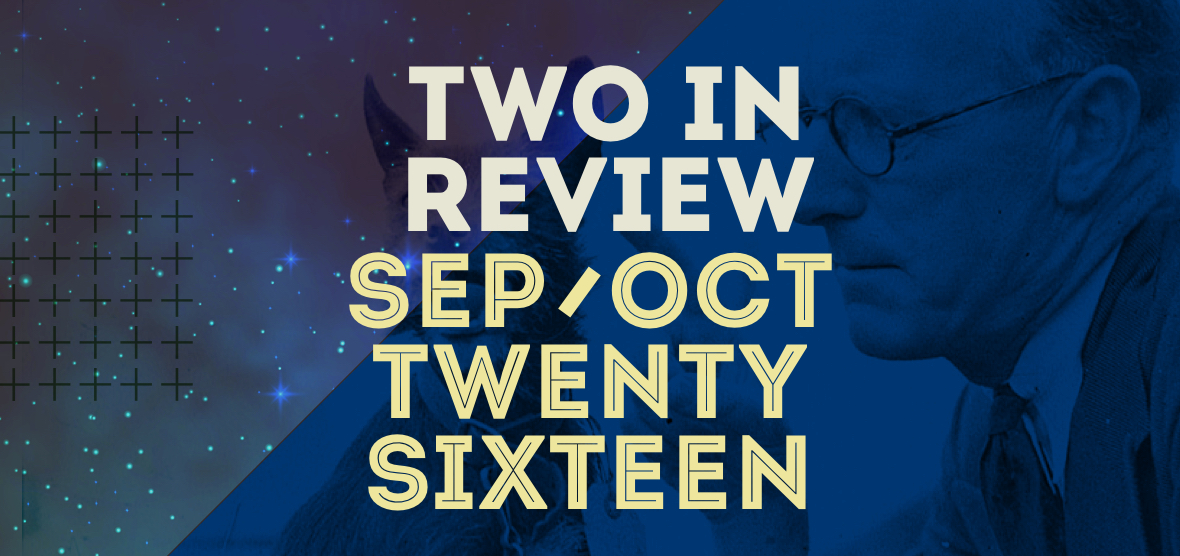 it's that magical time once again. yes friends, it's time for another installment of two in review.
i'm just gonna say it: this is a particularly good two in review. i'm not sure if new releases are always this abundant this time of the year, but certainly, over the past 2 months, a lot of new music has popped up. one of the best things in this stretch is the variety of genres, particularly in regards to how much good hip hop came onto the scene. so, there should be a little something for everyone here.
without further ado, here's the lineup for the september/october edition of two in review:
1. sleigh bells: it's just us now [from jessica rabbit]
2. bastille: blame [from wild world]
3. alunageorge: not about love [from i remember]
4. danny brown: really doe (ft. kendrick lamar, ab-soul & earl sweatshirt) [from atrocity exhibition]
5. phantogram: you're mine [from three]
6. mutemath: changes [from changes]
7. bon iver: 10 d E A T h b R E a s T ⚄ ⚄ [from 22, a million]
8. leagues: dance with me [from alone together]
9. st. paul & the broken bones: all i ever wonder [from sea of noise]
10. sylvan esso: radio [from TBA]
11. GTA: a little bit of this (ft. vince staples) [from good times ahead]
12. jamie lidell: julian [from building a beginning]
13. july talk: push + pull [from touch]
14. kings of leon: reverend [from walls]
15. pusha t: h.g.t.v. freestyle [from king push]
16. night riots: nothing personal [from love gloom]
17. glen phillips: leaving oldtown [from swallowed by the new]
18. derek webb: zeros & ones (remix) [from re:mockingbird]
19. run the jewels: talk to me [from run the jewels 3]
20. vince staples: loco (ft. kilo kish) [from prima donna]
get your download on, folks.