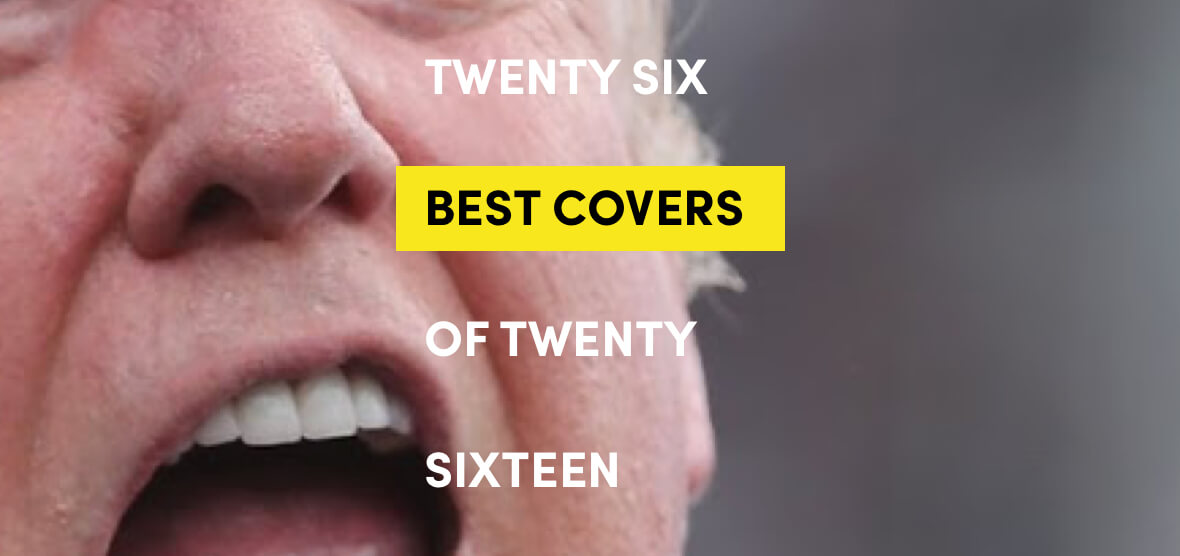 a couple days ago, i kicked off my best-of-2016 lists. truly, it's my favorite time of the year. here's what to expect this week:
monday: tv & movies
yesterday: new music discoveries
today: cover songs
thursday: songs
friday: albums
as previously stated, it's been a particularly strong music year. frankly, that never waivers much when it comes to cover songs. each year, there's a stellar crop of artists who've successfully reimagined other artists' songs. no doubt, it's always hard to narrow down a list.
i always distinguish between 2 basic types of covers. first, there's the ironic cover in which an unlikely artist puts their own unique twist on a song you'd never expect (a good example this year is steve 'n' seagulls' november rain). on the other hand, there's the cover that masterfully reinterprets another artists' song. the ultimate examples of this might be jeff buckley's hallelujah or sinead o'connor's nothing compares 2 u. in the case of this list, most of my entries fall into the latter category (including almost all of the top 10).
without further ado, here's the 26 best cover songs of 2016:
26. land of leland: i wanna dance with somebody (whitney houston)
25. ryno: i only have eyes for you (the flamingos)
24. portishead: S.O.S. (ABBA)
23. regina spektor: while my guitar gently weeps (the beatles)
22. jewel: eleanor rigby (the beatles)
21. mary j. blige & kendrick lamar: american skins (41 shots) (bruce springsteen)
20. kaye: oops!…i did it again (britney spears)
19. madisen ward & the mama bear: yellow submarine (the beatles)
18. lower dens: maneater (hall & oates)
17. trevor james tillery: song 2 (blur)
16. megan vice: i wanna be your lover (prince)
15. local natives: all night (beyonce)
14. aloe blacc: billie jean (michael jackson)
13. dwight yoakam: purple rain (prince)
12. dustin kensrue: creep (radiohead)
11. local natives: ultralight beam (kanye west)

10. the land below: hand in my pocket (alanis morissette)

9. steve 'n' seagulls: november rain (guns 'n roses)

8. justin timberlake & anna kendrick: true colors (cyndi lauper)

7. shel: enter sandman (metallica)

6. say lou lou: stayin' alive (the beegees)

5. my goodness: you don't know how it feels (tom petty & the heartbreakers)

4. sturgill simpson: in bloom (nirvana)

3. gustafer yellowgold & the pop ups: space oddity (david bowie)

2. brittany howard & jim james: i want it that way (backstreet boys)

1. autre ne veut: little red corvette (prince)




no doubt, one of the singular most significant music stories of 2016 was the passing of prince. countless artists have been inspired by him and even more countless artists covered him in the wake of his death. there was something, though, about autre ne veut's cover that stood out to me. arthur ashin (whose stage name is autre ne veut) is an artist who draws deeply from artists like prince who straddled the line between mainstream pop and fringe avant garde, so him covering prince was a particularly appropriate tribute.
so, who did i miss in 2016? let me know who i should go and check out before 2017 gets here.
as a bit of a end-of-the-year gift, you can download a mix with all the tracks.