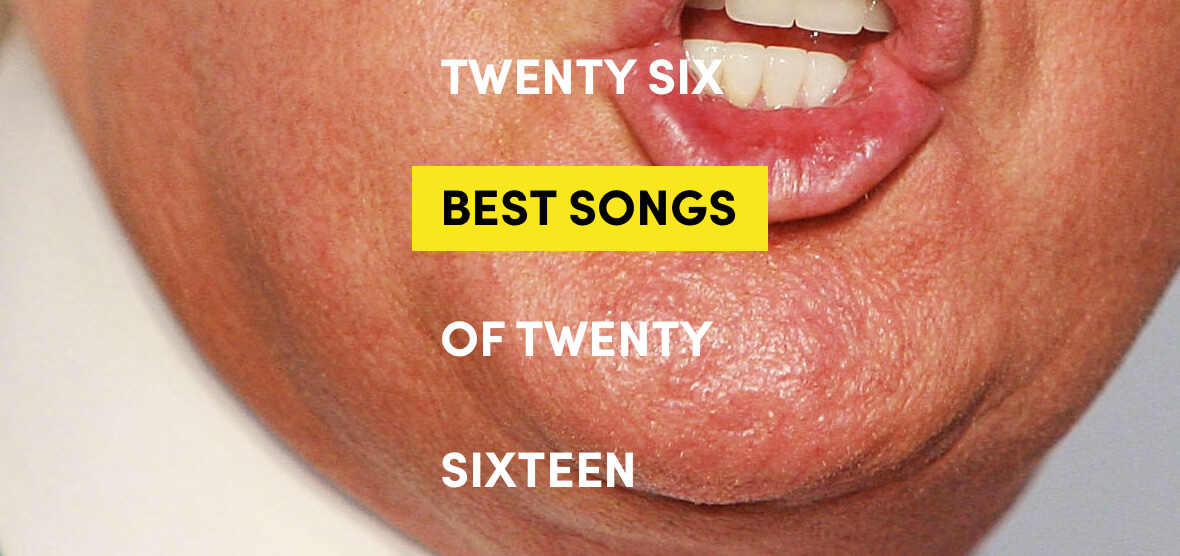 a few days ago, i kicked off my best-of-2016 lists. there's been a lot of really great music so far. here's what the week has been and will continue to shape up:
monday: tv & movies
tuesday: new music discoveries
yesterday: cover songs
today: songs
friday: albums
this list is just how i like it: all over the place. this year brought a little bit of good across the spectrum. no doubt, there's plenty here that i could've predicted at the beginning of the year (kanye, frank ocean, etc), but i'm glad there's a handful of music that i absolutely couldn't have seen coming (young the giant, tegan & sara, etc). so, i think there's a little something for everybody.
one note: i tried so, so hard to not make songs by the same artist #1 and #2…but it just kinda worked out that way. i really do believe they're the best 2 songs of the year, so that's how it happened.
alright, let's get to it. here's my top 26 songs of 2016:
26. rihanna: desperado
25. paul simon: the werewolf
24. needtobreathe: money & fame
23. beyonce (ft. kendrick lamar): freedom
22. jamie lidell: julian
21. GTA (ft. vince staples): little bit of this
20. phantogram: you're mine
19. bastille: blame
18. beyonce: formation
17. alunageorge: not about love
16. pusha t (ft. jay-z): drug dealers anonymous
15. steven page: the work at hand
14. ra ra riot: everytime i'm ready to hug
13. frank ocean: solo
12. phantogram: cruel world
11. garbage: empty

10. tegan & sara: u-turn

9. young the giant: silvertongue

8. sleigh bells: it's just us now

7. frank ocean: ivy

6. kanye west (ft. frank ocean, vic mensa & sia): wolves

5. sia: reaper

4. radiohead: burn the witch

3. gallant: weight in gold

2. kanye west (ft. chance the rapper, kelly price & kirk franklin): ultralight beam

1. kanye west (ft. rihanna): famous



yeah yeah yeah, this is the taylor swift song. let's get that out of the way. i wish it wasn't — not because i care to defend taylor swift (quite the contrary…), but because it distracts from what a great song this. from the arresting rihanna intro to the booming beat to the haunting nina simone outro, this is kanye at his best. there are so many great tracks on this album, but this is the one i come back to over and over.
so, who did i miss in 2016? let me know who i should go and check out before 2017 gets here.
as a bit of a end-of-the-year gift, you can download a mix will all the songs.