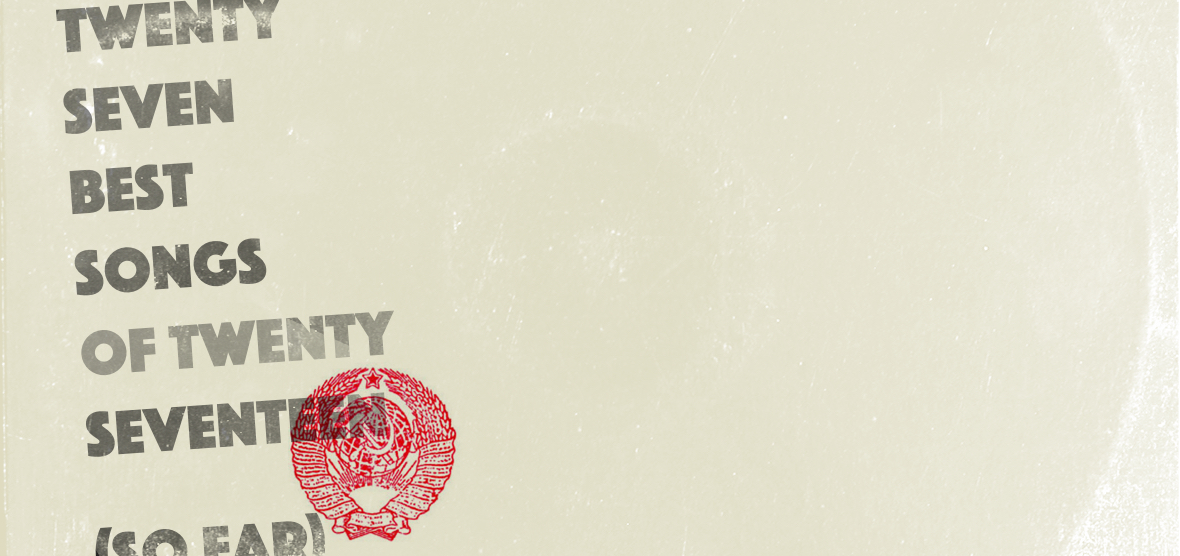 wow. here we are, halfway through 2017.
i'll cut right to the chase: 2017 is one of the best music years in a long time. there hasn't been a month pass by without some really great music releases. and the exciting thing is that 2017 is only gonna get better, with album releases upcoming from arcade fire, st. vincent, queens of the stone age, mutemath, and the war on drugs (and the list could go on).
with all the great music, there's no doubt that some really great stuff didn't make this list. and it also stands to reason that by the end of the year, some near the top of this list are likely to get dethroned. should be fun seeing how it plays out throughout the rest of 2017
alright, let's do this. here's the best songs of 2017 (so far):
27. big boi: kill jill (ft. killer mike & jeezy)
26. elbow: little fictions
25. tennis: my emotions are blinding
24. colony house: you & i
23. SZA: drew barrymore
22. MØ: nights with you
21. mutemath: hit parade
20. charly bliss: westermarck
19. dirty projectors: death spiral
18. amber coffman: no coffee
17. spoon: do i have to talk you into it?
16. the shins: painting a hole
15. charly bliss: black hole
14. sylvan esso: die young
13. fleet foxes: third of may
12. queens of the stone age: the way you used to do
11. dirty projectors: cool your heart (ft. dawn richards)
10. haim: little of your love
9. lorde: homemade dynamite
8. jay-z: smile (ft. gloria carter)
7. arcade fire: creature comfort
6. lorde: hard feelings/loveless

5. haim: want you back

4. father john misty: total entertainment forever

3. the war on drugs: holding on

2. kendrick lamar: humble.

1. arcade fire: everything now
get your download on, folks.