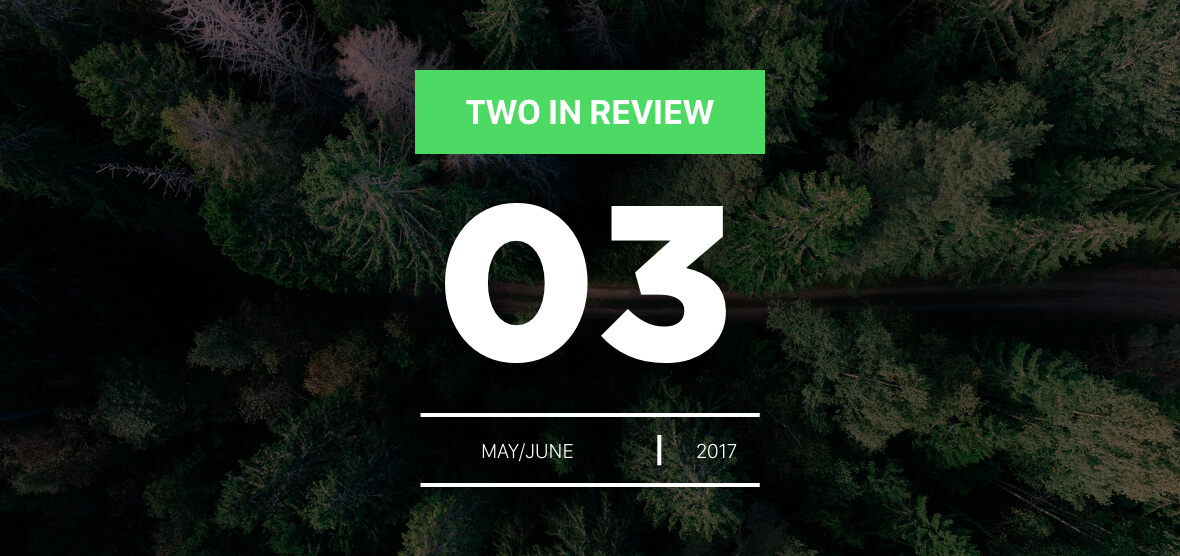 yep, it's that time again. it's time for some two in review.
stop me if you've heard this one before: this might be the best two in review in…um…forever. i know, i know…i've basically made these claims before, but man, it's been a great couple months of new music. much like the last edition, a lot of it is single releases for upcoming albums, so there's a lot more to come very soon.
let's get to it. here's the lineup for the may/june edition of two in review:
1. arcade fire: everything now [from everything now]
2. amber coffman: no coffee [from city of no reply]
3. dan auerbach: livin' in sin [from waiting on a song]
4. marika hackman: boyfriend [from i'm not your man]
5. haim: want you back [from something to tell you]
6. vince staples: big fish [from big fish theory]
7. mutemath: hit parade [from play dead]
8. liam gallagher: wall of glass [from as you were]
9. kevin max: let the day begin [from serve something]
10. queens of the stone age: the way you used to do [from villains]
11. the war on drugs: holding on [from a deeper understanding]
12. big boi: all night [from boomiverse]
13. katy perry: hey hey hey [from witness]
14. sza: prom [from ctrl]
15. lorde: hard feelings / loveless [from melodrama]
16. snoop dogg: mount kushmore (ft. red man, method man & b-real) [from neva left]
17. francis & the lights: may i have this dance (ft. chance the rapper) [from farewell, starlite!]
18. fleet foxes: third of may [from crack-up]
19. secret sisters: you don't own my anymore [from you don't own my anymore]
20. justin currie: crybabies [from the is my kingdom now]
get your download on, folks.