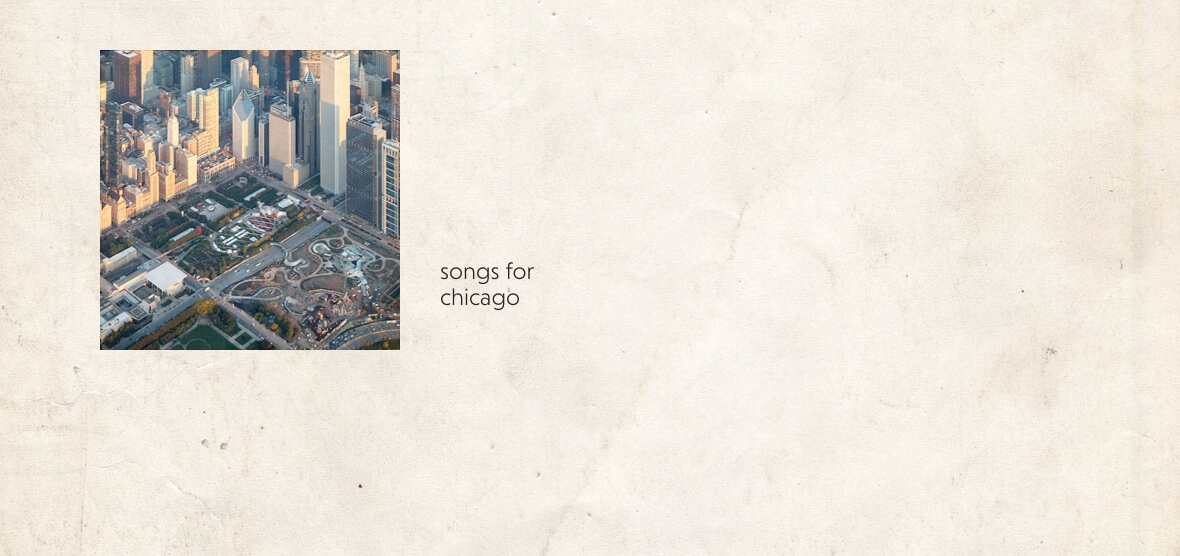 today, christen and i leave for a few days in chicago for our 14th (!) anniversary. and as many of you know, i always try to make a mix for the city/region that i'm traveling to. i've made mixes for everything from new york to denver to los angeles.
putting together mixes for places like new york and new orleans is a layup, but it might not get any easier than chicago. there's so much great music from chicago (and that captures the spirit of chicago). beyond being just great music, there's also a lot of variety, so it makes for a mix that has something for everyone.
so, let's do it. here's the lineup for my songs for chicago mix:
1. smashing pumpkins: muzzle
2. andrew bird: pulaski at night
3. francis & the lights: may i have this dance (ft. chance the rapper)
4. kanye west: send it up (ft. chief keef)
5. sufjan stevens: chicago
6. the black keys: sinister kid
7. arcade fire: rococo
8. wilco: i might
9. kid cudi: immortal
10. the white stripes: dead leaves and the dirty ground
11. cory chisel & the wandering sons: see it my way
12. veruca salt: empty bottle
13. bon iver: michicant
14. ok go: this too shall pass
15. common: southside (ft. kanye west)
16. eddie vedder: you've got to hide your love away
17. sylvan esso: H.S.K.T.
18. mr. jukes: angels/your love (ft. B.J. the chicago kid)
19. divine fits: flaggin' a ride
20. fall out boy: sugar, we're goin' down
get your download on, folks.