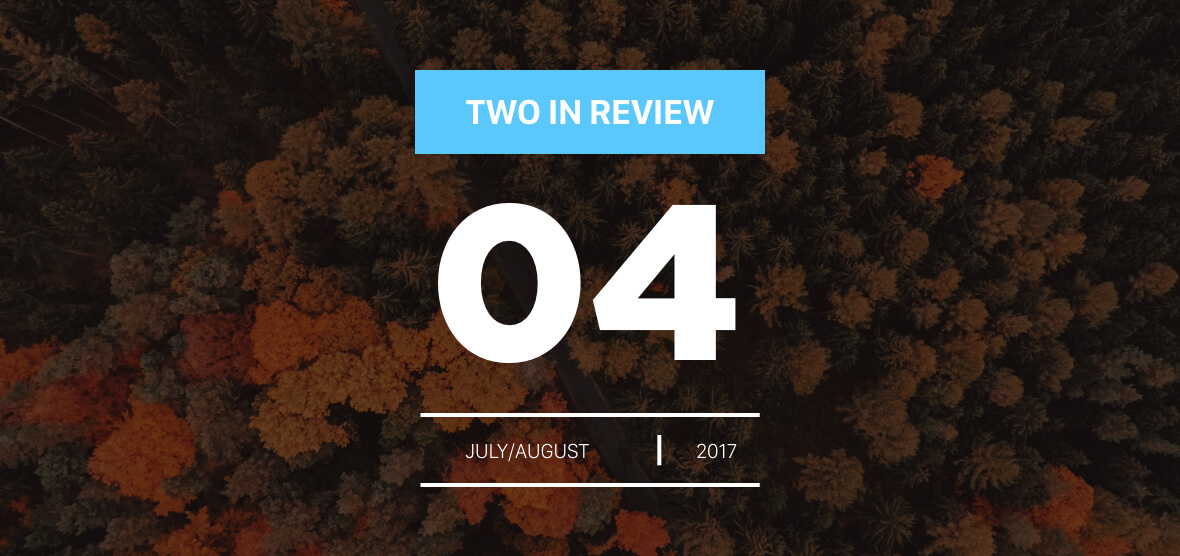 alright friends, it's time for some two in review.
this has been such a great summer for new music. the last couple two in reviews have been really strong and this edition is no different. and once again, there's a good amount of genre diversity, so i think people across the board will be able to find something they like here.
so, let's do it. here's the lineup for the july/august edition of two in review:
1. macklemore: marmalade (ft. lil yachty) [from gemini]
2. manchester orchestra: the gold [from a black mile to the surface]
3. coldplay: A L I E N S [from kaleidoscope ep]
4. haim: ready for you [from something to tell you]
5. jay-z: smile (ft. gloria carter) [from 4:44]
6. kesha: let 'em talk (ft. eagles of death metal) [from rainbow]
7. kevin max: kyrie [from serve somebody]
8. lo tom: covered wagon [from lo tom]
9. mr. jukes: angels/your love (ft. bj the chicago kid) [from god first]
10. jessie ware: midnight [from villains]
11. queens of the stone age: the evil has landed [from villains]
12. tyler the creator: where this flower blooms [from flower boy]
13. the lone bellow: time's always leaving [from walk into a storm]
14. borns: faded heart [from TBA]
15. king's kaleidoscope: the beauty between (ft. andy mineo) [from the beauty between]
16. mutemath: war [from play dead]
17. wu-tang clan: people say (ft. redman) [from wu-tang: the saga continues]
18. beck: dear life [from colors]
19. the war on drugs: nothing to find [from a deeper understanding]
20. arcade fire: we don't deserve love [from everything now]
get your download on, folks.