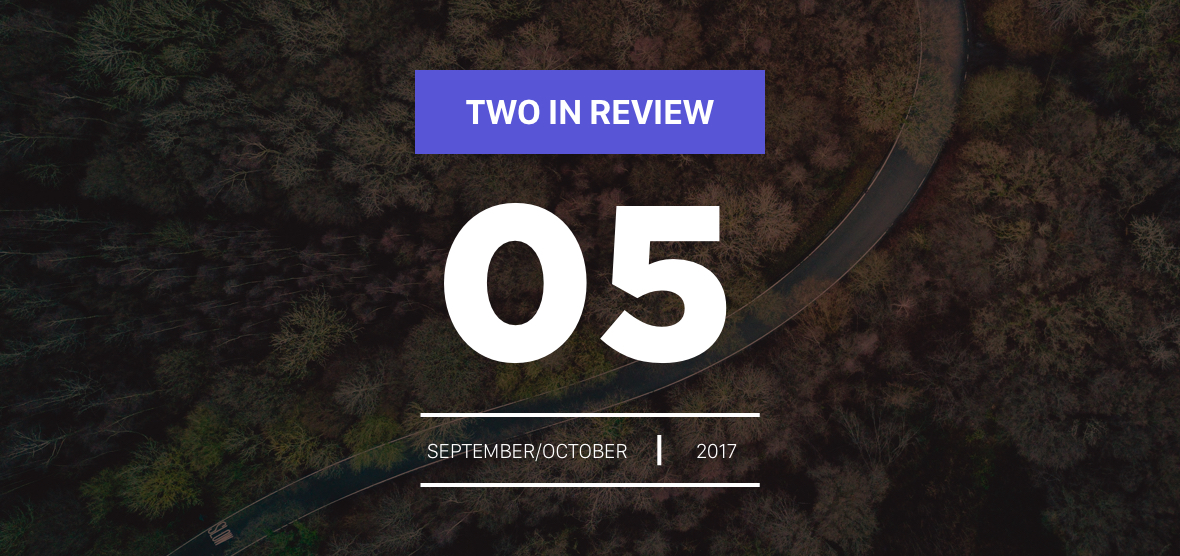 hello, friends. it's time for some two in review.
pretty much all year, there's been a constant flow of really great music. the last two months are no different. one thing that is a bit different about this mix is that…well…it's super duper white. typically, there's at least 1 or 2 hip hop tracks or some R&B, but this time, there just wasn't anything that really stood out to me. there was a sorta-but-not-really wu-tang album (that wasn't very good), new macklemore (which, well, yeah…), and a new snoop EP (which…um…i love some snoop, but…). so while there's a bit of musical diversity here, it's not where it normally is.
nevertheless, i think it's a pretty stellar list of music that i hope you'll enjoy.
alright, let's get to it. here's the lineup for the september/october edition of two in review:
1. foo fighters: the sky is a neighborhood [from concrete and gold]
2. john mark mcmillan : unhaunted [from mercury & lightning]
3. miley cyrus: rainbowland (ft. dolly parton) [from younger now]
4. the lone bellow: is it ever gonna be easy [from walk into a storm]
5. kevin max: shaping space (live & acoustic) [from stereotype be acoustic]
6. beck: colors [from colors]
7. liam gallagher: for what it's worth [from as you were]
8. julien baker: turn out the lights [from turn out the lights]
9. mutemath: place on hold [from play dead]
10. st. vincent: los ageless [from MASSEDUCTION]
11. jessie ware: alone [from glass house]
12. william patrick corgan: zowie [from ogilala]
13. MØ: when i was young [from when i was young]
14. noel gallagher's high flying birds: holy mountain [from who built the moon?]
15. bully: hate and control [from losing]
16. the rural alberta advantage: bad luck again [from the wild]
17. tori amos: bang [from native invader]
18. charlotte cardin: main girl [from main girl]
19. josh ritter: oh lord, pt. 3 [from gathering]
20. derek webb: fingers crossed [from fingers crossed]
get your download on, folks.