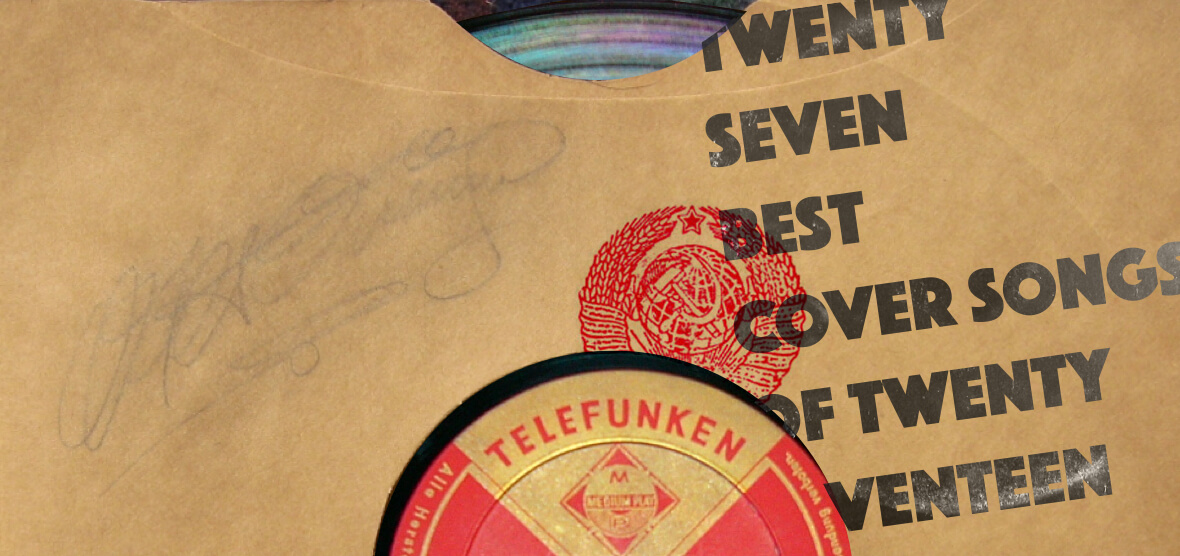 yesterday i kicked off my best-of-2017 lists. it's truly a magical season, friends. here's the plan for this week:
yesterday: new music discoveries
today: cover songs
thursday: songs
friday: albums
as noted in my previous post, it's been a great year for music. truth be told, that never waivers much when it comes to cover songs. each year, there's a stellar crop of artists who've successfully reimagined other artists' songs. as usual, it's hard to narrow down this list.
i always distinguish between 2 basic types of covers. first, there's the ironic cover in which an unlikely artist puts their own unique twist on a song you'd never expect. unintentionally — and surprisingly — my list has none of these this year. on the other hand, there's the cover that masterfully reinterprets another artists' song. the ultimate examples of this might be jeff buckley's hallelujah or sinead o'connor's nothing compares 2 u. in the case of this list, every single song fall into the latter category.
alright, let's get to it. here's the 27 best cover songs of 2017:
27. rostam: like a rolling stone (bob dylan)
26. ramonda hammer: the man who sold the world (david bowie)
25. pure bathing culture: sacrifice (elton john)
24. sky ferreira: easy (the commodores)
23. the march divide: manic monday (the bangles)
22. brothertiger: shout (tears for fears)
21. peregrino: one (three dog night)
20. shovels & rope (ft. john moreland): blue eyes crying in the rain (roy acuff/willie nelson)
19. dolly parton: the story (brandi carlile)
18. rescue of bad rabbits: strange fruit (billie holiday)
17. matthew crosby: superstar (the carpenters)
16. hula hi-fi: hurt (nine inch nails/johnny cash)
15. joseph: everybody wants to rule the world (tears for fears)
14. postmodern jukebox (ft. caroline baran): nothing else matters (metallica)
13. tove styrke: liability (lorde)
12. the kills: desperado (rihanna)
11. apple wood road: losing my religion (r.e.m.)

10. charly bliss: all i want for christmas is you (mariah carey)

9. jorja smith: lost (frank ocean)

8. mountain man: love hurts (nazareth)

7. matt pond pa: drive (the cars)

6. u2: what's going on (marvin gaye)

5. little killer: i think we're alone now (tiffany)

4. beck: i can't help falling in love with you (elvis presley)

3. shovels & rope (ft. lera lynn): epic (faith no more)

2. charly bliss: steal my sunshine (len)

1. dua lipa & gallant: tears dry on their own (amy winehouse)



there's a part of me that says when a song's already this good, it's easy to make a great cover. on the other hand, the argument can be made that you shouldn't mess with something this great and that you risk just absolutely butchering it. fortunately, dua lipa & gallant teamed up to make a really great cover. of all the amy winehouse covers i've ever heard, this ranks right near the top.
so, what did i miss in 2017? let me know what i should go and check out before 2018 gets here.
as a bit of a end-of-the-year gift, you can download a mix with all the tracks.