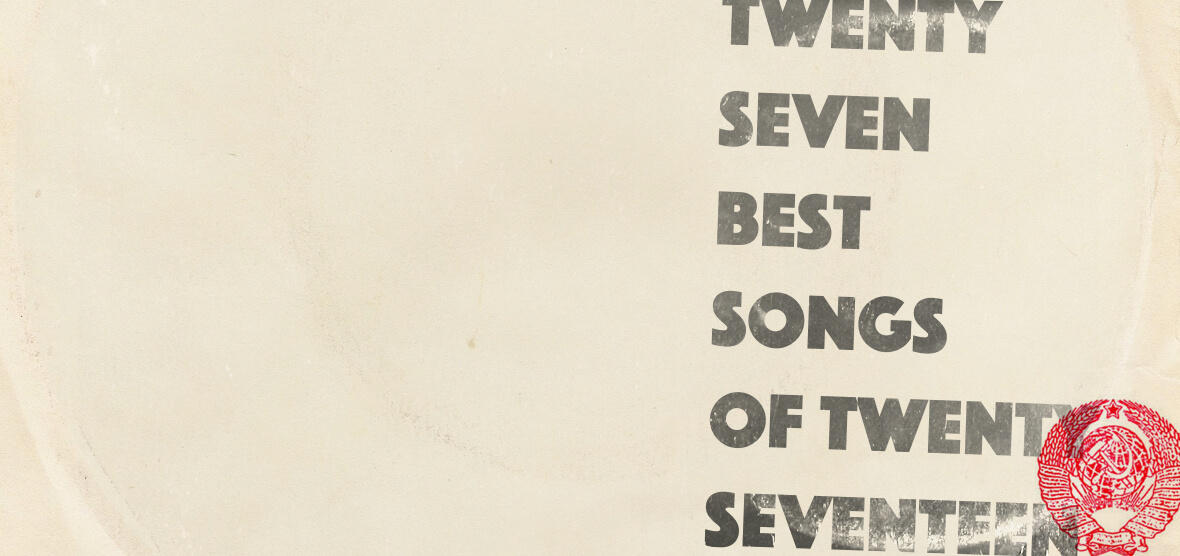 a couple days ago, i started my best-of-2017 lists. it's been fun so far. here's the plan for this week:
monday: new music discoveries
tuesday: cover songs
wednesday: songs
friday: albums
this week's theme continues with this list: it's been a really great year for music. it's never easy to narrow down a list of the best songs of the year, but this year was particularly difficult. even as i prepare to post the list, i think there's probably a couple songs that made it that could easily be replaced by others.
the one thing that i noticed after putting the list together is that it's a little less diverse than it's been in the past. there just wasn't a ton of rap and r&b albumbs/songs that i loved this year, so whereas there's certainly some variety, it's less so than it's been in the past.
with all that said, here's the 27 best songs of 2017:
27. julien baker: turn out the lights
26. amber coffman: no coffee
25. john mark mcmillan: unhaunted
24. jessie ware: midnight
23. elbow: little fictions
22. colony house: you & i
21. charly bliss: westermarck
20. spoon: do i have to talk you into it
19. fleet foxes: third of may/odaigahara
18. queens of the stone age: the way you used to do
17. the shins: painting a hole
16. haim: little of your love
15. lorde: hard feelings/loveless
14. kendrick lamar: DNA.
13. charly bliss: black hole
12. haim: want you back
11. lorde: homemade dynamite

10. manchester orchestra: the gold

9. sylvan esso: die young

8. dirty projectors: cool your heart (ft. dawn richards)

7. haim: ready for you

6. jay-z: smile

5. father john misty: total entertainment forever

4. st. vincent: los ageless

3. the war on drugs: holding on (faith no more)

2. kendrick lamar: HUMBLE.

1. arcade fire: everything now



i hate to say it, but the arcade fire album was a bit of a disappointment. overall i liked it, but it just didn't deliver — at least in the way that we know they can. this track, though, just stuck with me all year long. it's clever and catchy and it's everything that arcade fire does great.
so, what did i miss in 2017? let me know what i should go and check out before 2018 gets here.
as a bit of a end-of-the-year gift, you can download a mix with all the tracks.