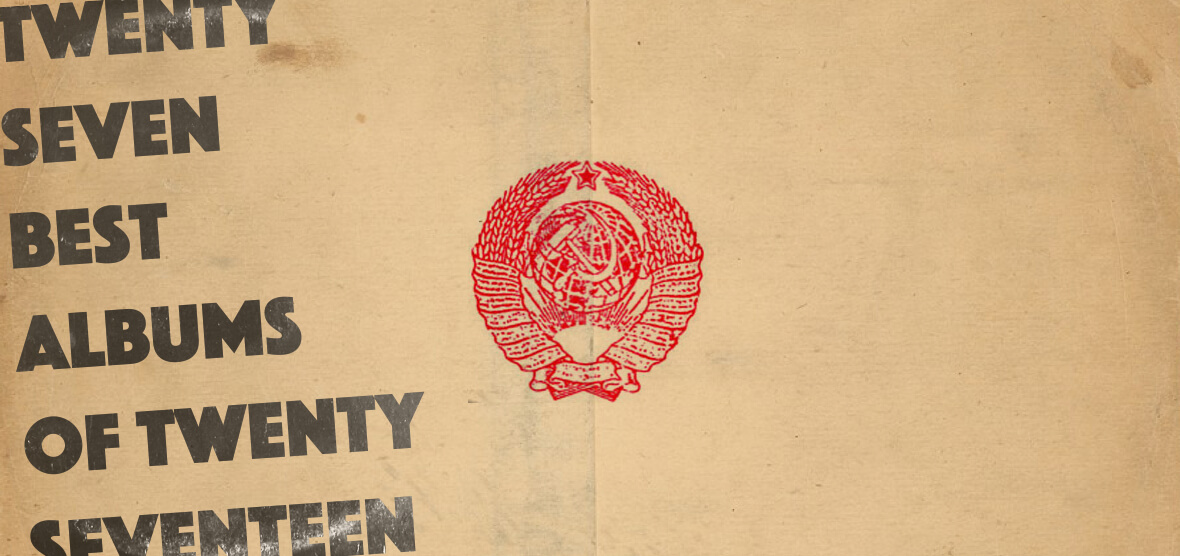 a few days ago, i started my best-of-2017 lists. it's been a lot of fun so far and the feedback's been good. here's the plan for this week:
monday: new music discoveries
tuesday: cover songs
wednesday: songs
friday: albums
best albums is always my favorite list. i'm a little old school in that i'd still rather sit down and listen to an entire album than just a single here or there. i think the long form tells me much more about an artist and their story than any individual track. so to me, a best albums list gives insight into the most talented and fully-realized artists.
as previously noted, 2017 was a particularly great year for music and it's reflected in this list. it was really tough to narrow this down. as a little peek behind the curtain, my initial off-the-top-of-my-head list of my favorite albums of the year, there were 86 albums. that's nearly 2 albums a week — and those were just the albums that were realistically in the running for this list. needless to say, it's a super strong final list.
alright, let's get to it. here's the 27 best albums of 2017:
27. david bazan: care
26. SZA: ctrl
25. queens of the stone age: villains
24. amber coffman: city of no reply
23. liam gallagher: as you were
22. sylvan esso: what now
21. beck: colors
20. elbow: little fictions
19. vince staples: big fish theory
18. kesha: rainbow
17. jessie ware: glass house
16. the war on drugs: a deeper understanding
15. mutemath: play dead
14. derek webb: fingers crossed
13. chris thile: thanks for listening
12. noel gallagher's high flying birds: who built the moon?
11. john mark mcmillan: mercury & lightning

10. dirty projectors: dirty projectors

9. u2: songs of experience

8. charly bliss: guppy

7. arcade fire: everything now

6. lorde: smile

5. kendrick lamar: DAMN.

4. father john misty: pure comedy

3. jay-z: 4:44 (faith no more)

2. haim: something to tell you

1. st. vincent: masseduction



inexplicably, st. vincent is still underrated. she's yet to put out an album that isn't great and this year's release is no different. she's better than almost anyone at being able to wrap insightful, timely lyrics in perfect pop songs. from start to finish, this album does just that and it makes it my favorite album of 2017.
so, what did i miss in 2017? let me know what i should go and check out before 2018 gets here.
as a bit of a end-of-the-year gift, you can download a mix with a track from each album.