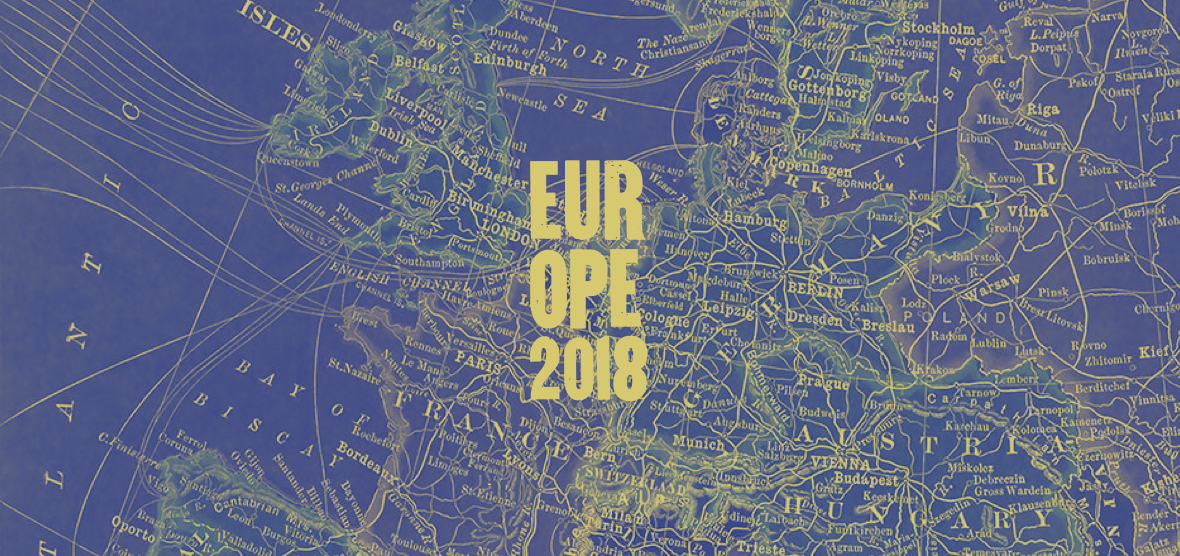 For most of my life, at the very tip top of my where-I-wanna-go list has been Europe. It's always, of course, been incredibly cost prohibitive, but last year, I decided that for me and Christen's 15th anniversary, we were finally gonna just go for it. So after saving for a year, we ship off tomorrow morning for about 10 days in London, Paris, and Rome.
As I like to do whenever I travel, I've together a soundtrack for our trip. For these mixes, I always try to balance including artists from where I'm traveling (super easy for England, for example) and including songs that just sorta feel like they match the vibe. Ultimately, I try to put something together that I'll like listening to as we travel.
Alright, let's get to the lineup:
1. David Bowie: I'm Afraid of Americans (v1) [from Showgirls]
2. Christine and the Queens: Science Fiction [from Christine and the Queens]
3. Kanye West & Jay-Z: Ni**as in Paris [from Watch the Throne]
4. Yeasayer: Rome [from Odd Blood]
5. Savages: Adore [from Adore Life]
6. M.I.A.: Bad Girls [from Matangi]
7. Phoenix: 1901 [from Wolfgang Amadeus Phoenix]
8. Oasis: Half the World Away [from The Masterplan]
9. The Duhks: Toujours Vouloir [from Fast-Paced World]
10. Danger Mouse & Daniele Luppi: Two Against One (ft. Jack White) [from Rome]
11. Elbow: Weather to Fly [from The Seldom Seen Kid]
12. Coldplay: Cemeteries of London [from Viva La Vida (or Death and All His Friends)]
13. Sheryl Crow: The Book [from Sheryl Crow]
14. Gomez: See the World [from How We Operate]
15. Gorillaz, Andre 300, & James Murphy: Doyathing [from Converse's 3 Artists, 1 Song]
16. Amy Winehouse: Tears Dry on Their Own [from Back to Black]
17. Skepta: Shutdown [from Konnichiwa]
18. Keane: Lovers are Losing [from Perfect Symmetry]
19. Nickel Creek: When in Rome [from Why Should the Fire Die?]
20. Justin Currie: London is Dead [from Lower Reaches]
Get your download on, folks.