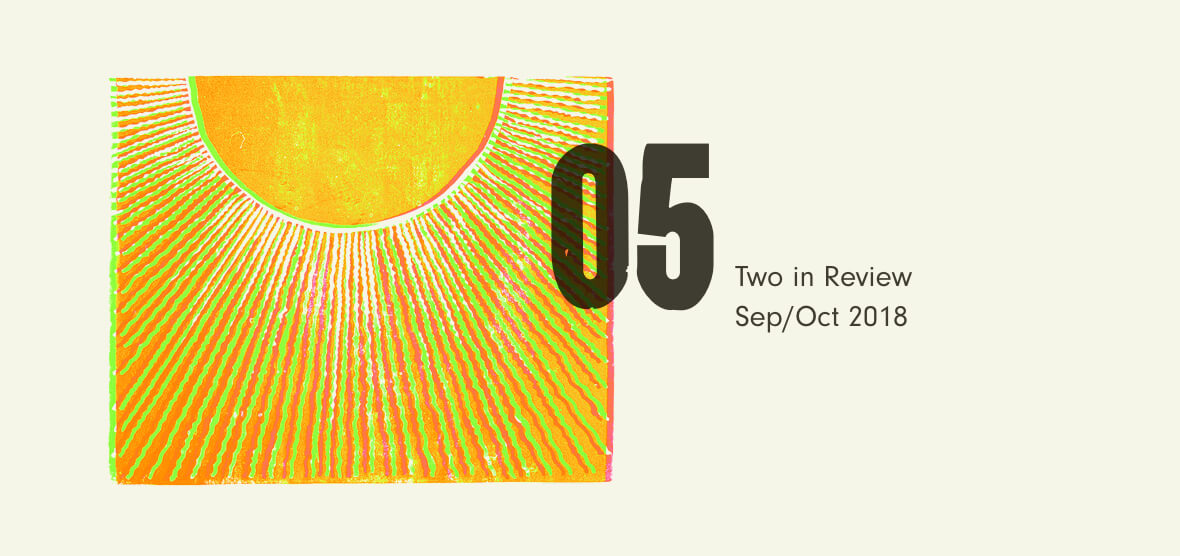 alright friends, it's come that time again.
september and october are in the books, so that means another two in review. there's been a flood of really great music. in addition to some great album releases, there's also been a healthy amount of singles released in anticipation of what should be some great albums (sharon van etten, charly bliss, etc). all in all, this mix is a pretty strong one.
alright, let's do it. here's the lineup:
1. travis scott: sicko mode (ft. drake) [from astroworld]
2. ella mai: dangerous [from ella mai]
3. toro y moi: freelance [from TBA]
4. steven page: gravity [from discipline: heal thyself, pt. ii]
5. hippo campus: bambi [from bambi]
6. empress of: everything to me [from us]
7. eminem: the ringer [from kamikaze]
8. young the giant: mirror master [from mirror master]
9. the lone bellow: pink rabbits [from the restless]
10. the paper kites: give me your fire, give me your rain [from on the corner where you live]
11. st. vincent: fear the future [from masseducation]
12. sharon van etten: comeback kid [from TBA]
13. soccer mommy: wide open spaces [from amazon originals]
14. MØ: blur [from forever neverland]
15. charly bliss: heaven [from TBA]
16. the smashing pumpkins: silvery sometimes (ghosts) [from shiny and oh so bright, vol. 1 / LP: no past. no future. no sun.]
17. logic: wu-tan forever (ft. wu-tang clan) [from ysiv]
18. tash sultana: free mind [from flow state]
19. david bazan: video tape [from rare coins]
20. tom odell: half as good as you (ft. alice merton) [from jubilee road]
get your download on, folks.