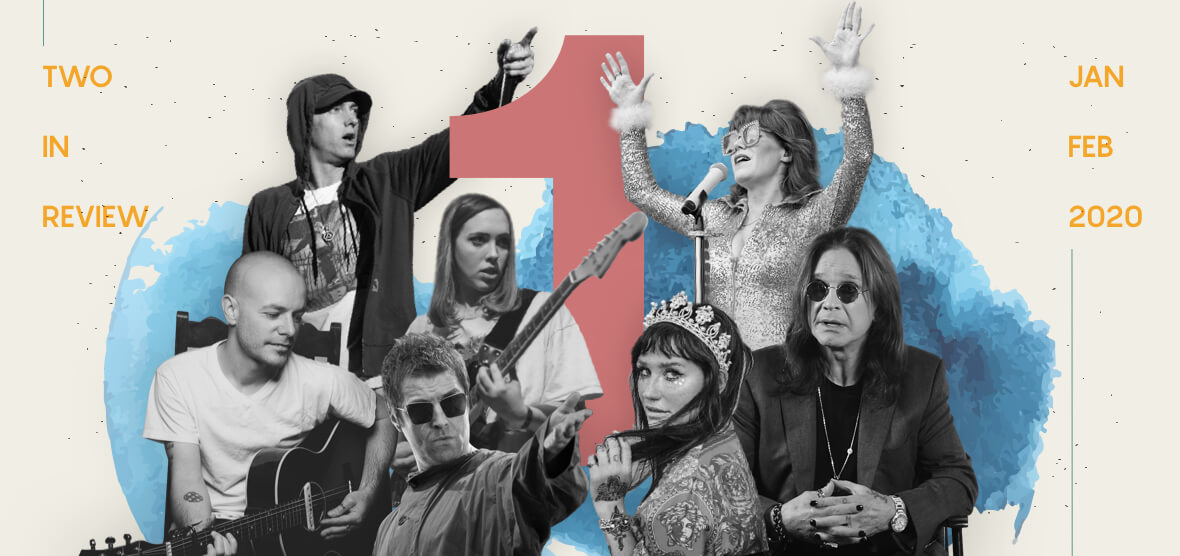 It's a new year, which means it's time for the premiere Two in Review for 2020. Here's the lineup:
1. Jenny Lewis: Under the Supermoon (ft. Habib Koité)
2. Ozzy Osbourne: Ordinary Man (ft. Elton John)
3. Kesha: Resentment (ft. Brian Wilson, Sturgill Simpson, and Wrabel)
4. John Mark McMillan: Hammering Heart
5. Liam Gallagher: Once (Acoustic)
6. Soccer Mommy: bloodstream
7. Eminem: Yah Yah (ft. Royce da 5'9″, Black Thought, Q-Tip, and Denaun)
8. Derek Webb: The Safest Place
9. Tennis: Need Your Love
10. Waxahatchee: Lilacs
11. The Lone Bellow: Good Times
12. Meek Mill: Believe (ft. Justin Timberlake)
13. Cold War Kids: Freedom
14. Watkins Family Hour: Just Another Reason
15. Best Coast: Everything Has Changed
16. D Smoke: Gaspar Ynaga (ft. Snoop Dogg)
17. Nathaniel Rateliff: What a Drag
18. Alanis Morissette: Reasons I Drink
19. Mac Miler: Blue Circles
20. King Princess: Ohio
You can find it on Apple Music and Spotify.