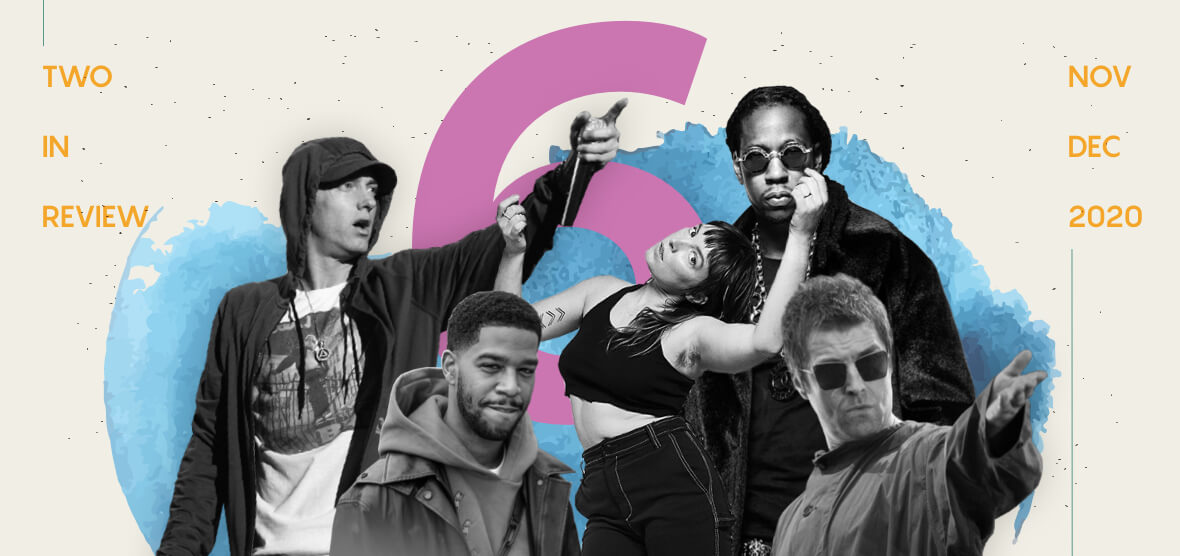 Alright friends, to cap off the year in music, it's Two in Review time.
Here's the track list for the November/December edition.
1. 2 Chainz: Money Maker (ft. Lil Wayne)
2. Francis and the Lights: You Still Take Me to the Light
3. Sylvan Esso: Ferris Wheel (with LOVE)
4. Bedouine, Waxahatchee, & Hurray for the Riff Raff: Thirteen
5. Billie Eilish: Therefore I Am
6. The Brummies: Sunshine
7. Busta Rhymes: Calm Down (ft. Eminem)
8. James Blake: when the party's over
9. Mayer Hawthorne: Rare Changes
10. The Welcome Wagon: I Can Cross the Sea
11. Chris Cornell: You Don't Know Nothing About Love
12. Saint Sister: The Place That I Work (ft. Lisa Hannigan)
13. Sturgill Simpson: Brace for Impact (Live a Little)
14. Smashing Pumpkins: Confessions of a Dopamine Addict
15. Eminem: Alfred's Theme
16. Liam Gallagher: All You're Dreaming Of
17. Lissie: Where Have All the Cowboys Gone?
18. Kid Cudi: Tequila Shots
19. Wesley Schultz: If It Makes You Happy
20. Phoebe Bridgers: If We Make it Through December
You can find it on Apple Music and Spotify.